3 Perfect Spring Outfits Inspired by Rosie Huntington-Whiteley
We can't help admiring the British stunner Rosie Huntington's photos even though they are off-duty.
That is, she does know what to wear and her street style game is always on point. It just doesn't matter where she is with an of-the-moment '70s suede or whether she is doing a thing as mundane as heading off to the airport, she always has a look that's worth staring at. Let's now have a look at three Spring outfits that might be unique to Rosie.
1 – The Downtown has a Cool Guest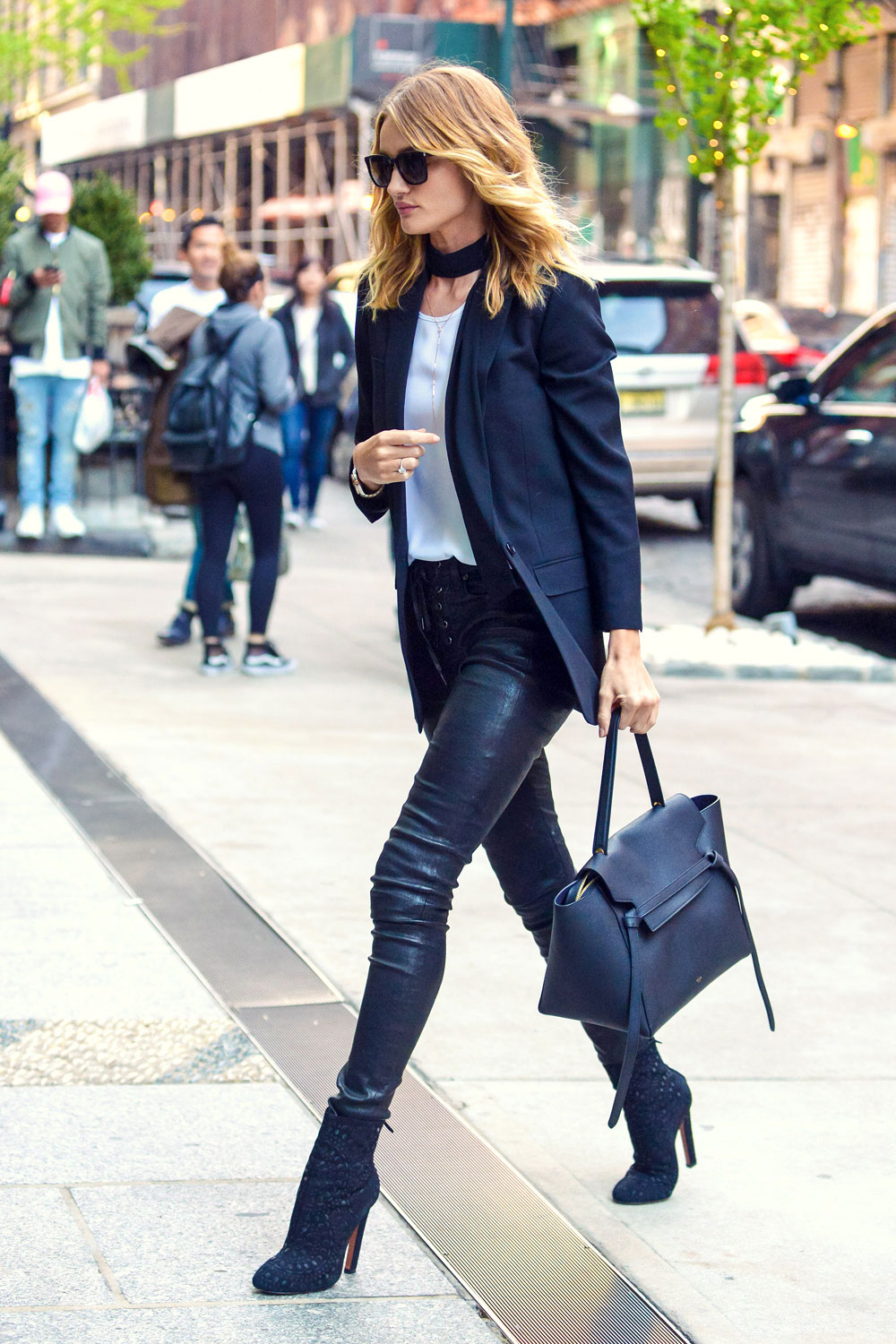 The look: Rosie does love her supersleek all-black clothes. For us, they are arguably the easiest outfits to re-create, yet one has to note that everyone has many black clothes to wear matching each other.
Our spin: We advise you to start with a pair of close-fitting black jeans and a matt jacket… preferably a one with a button, which makes your top dress choice simple, and features your shoes. Then, it's time to have something contradistinctive inside this jacket simple a white one. The point here is that your shoes don't necessarily have to black, too since it might make your complete outfit look like not breathing. Don't forget to complete the look with pairing sunglasses and a necklace.
2 – A simple errand-runner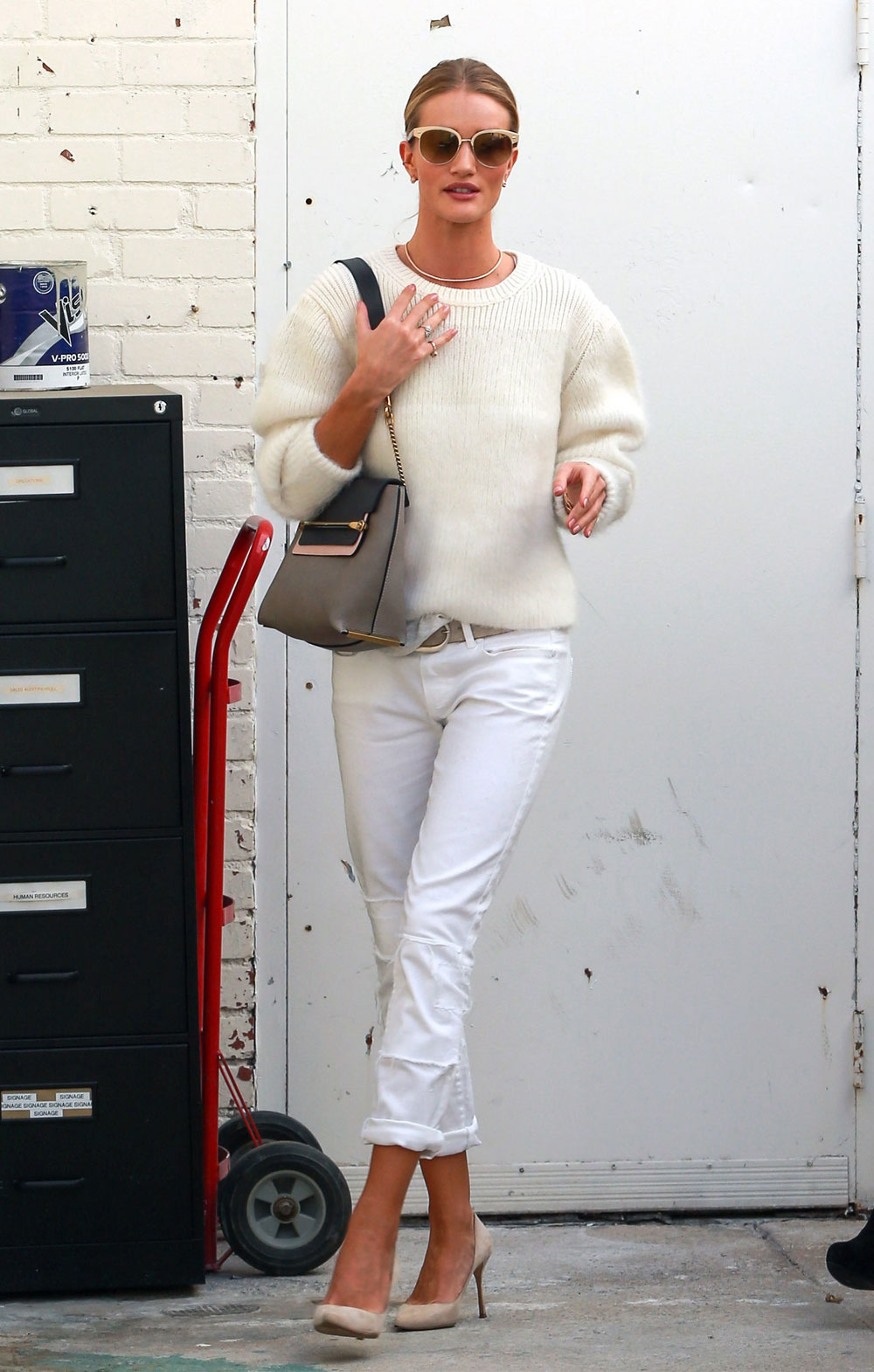 The look: The British beauty looks very comfartable in her almost monochrome outfits, and she goes on shining in her bright ones, too. To be honest, she knows what to wear when and complete it with what.
Our spin: March and April might still has a bite in the air depending on where you live. So, it's recommended for you to wear a bit thick jumper without a jacket. The important point here is what to wear as to jeans, and here we suggest that you wear a brighter tone of your jumper ; everyone wants to see that brightness everywhere possible while the Sun is shining brighter now! For the shoe choices it'd be better if you have a jumper-matching one. Lastly, don't forget to wear the stylish sunglasses.
3 – Love the Fringe & Have it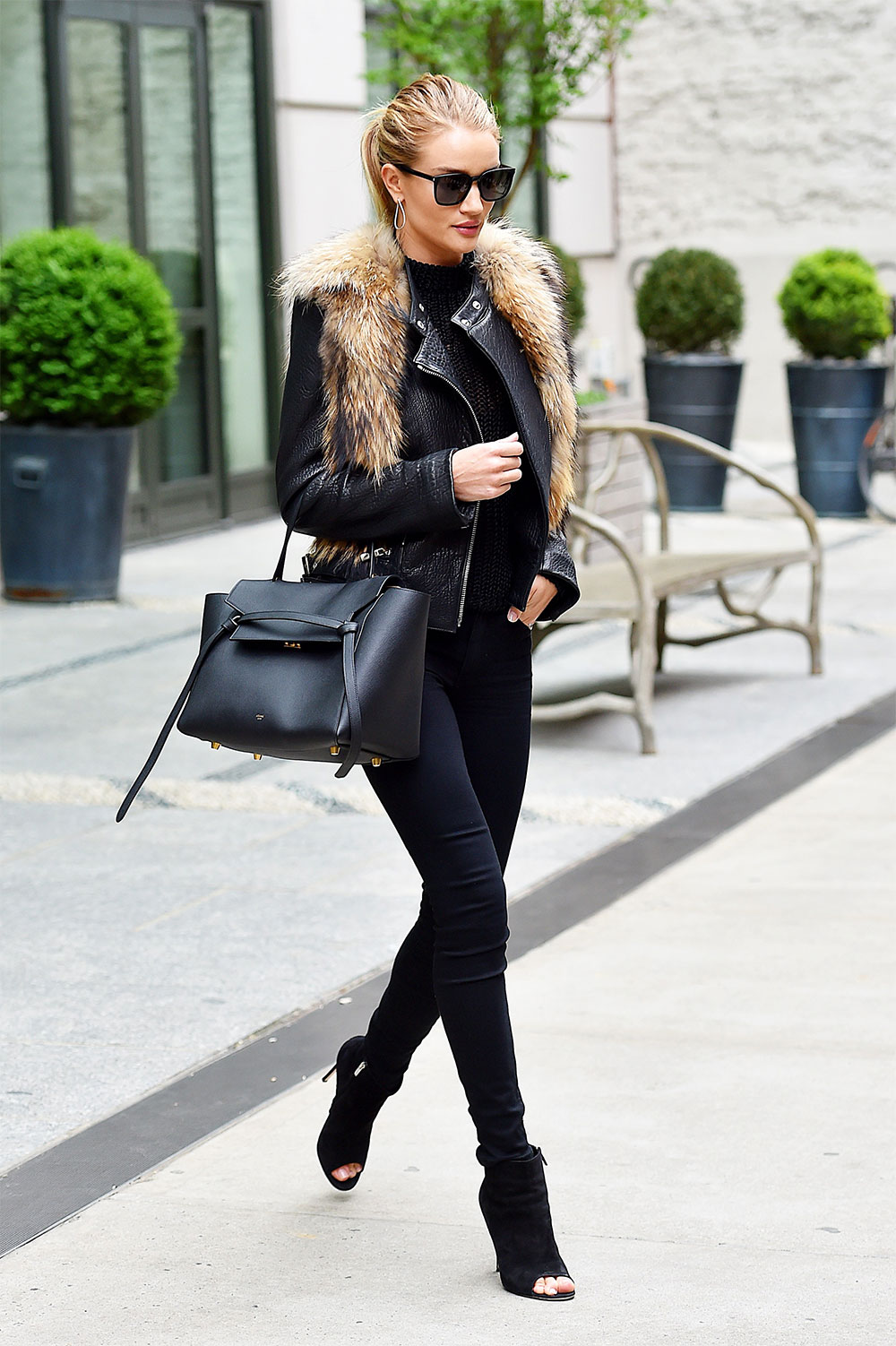 The look: It's really important to know how to accentuate the long legs, which is something Rosie is really good at. And, the way she completes it with the fringe covered jacket makes us say "Wow!"… The high-heel choice of hers might look a bit beside the mark, yet they are the ones we're bound to see a lot in the streets this year.
Our spin: Even though with the simple choices of hers, she always finds a way to come up with a perfect outfit! We advise you to have a simple and plain handbag while wearing a fringe jacket since the thing to shine has to be not your handbag…
---
---
Tags:
celebrities
,
rosie huntington-whiteley
,
spring outfits