Off-the-Shoulder Combinations
There can't be many pieces that we love as much as we love midi skirts, right? Whatever your answer is, it's true to say that off-the-shoulder combinations are perfect!

It's so awesome to see a combination of a midi skirt with an off-the-shoulder top, but it's also true to say that it just doesn't matter in what way we combine an off-the-shoulder with something else as it does undoubtedly look chic!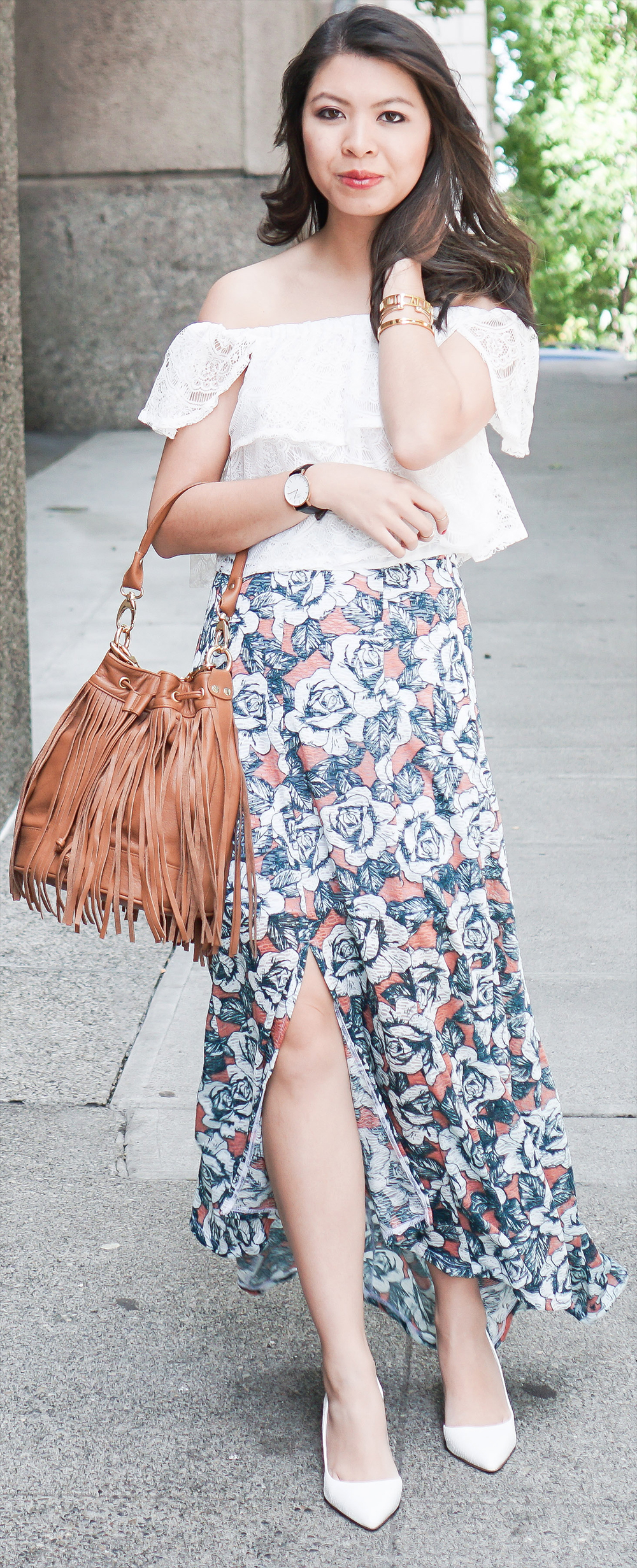 As seen in this picture, though I've said "midi", maxi skirts are perfect to have a stylish daily outfit with your beloved off-the-shoulder tops.

Little white jumpsuit for a head-to-toe white outfit? I can't see any reason to think twice; just have it, and go rock the streets!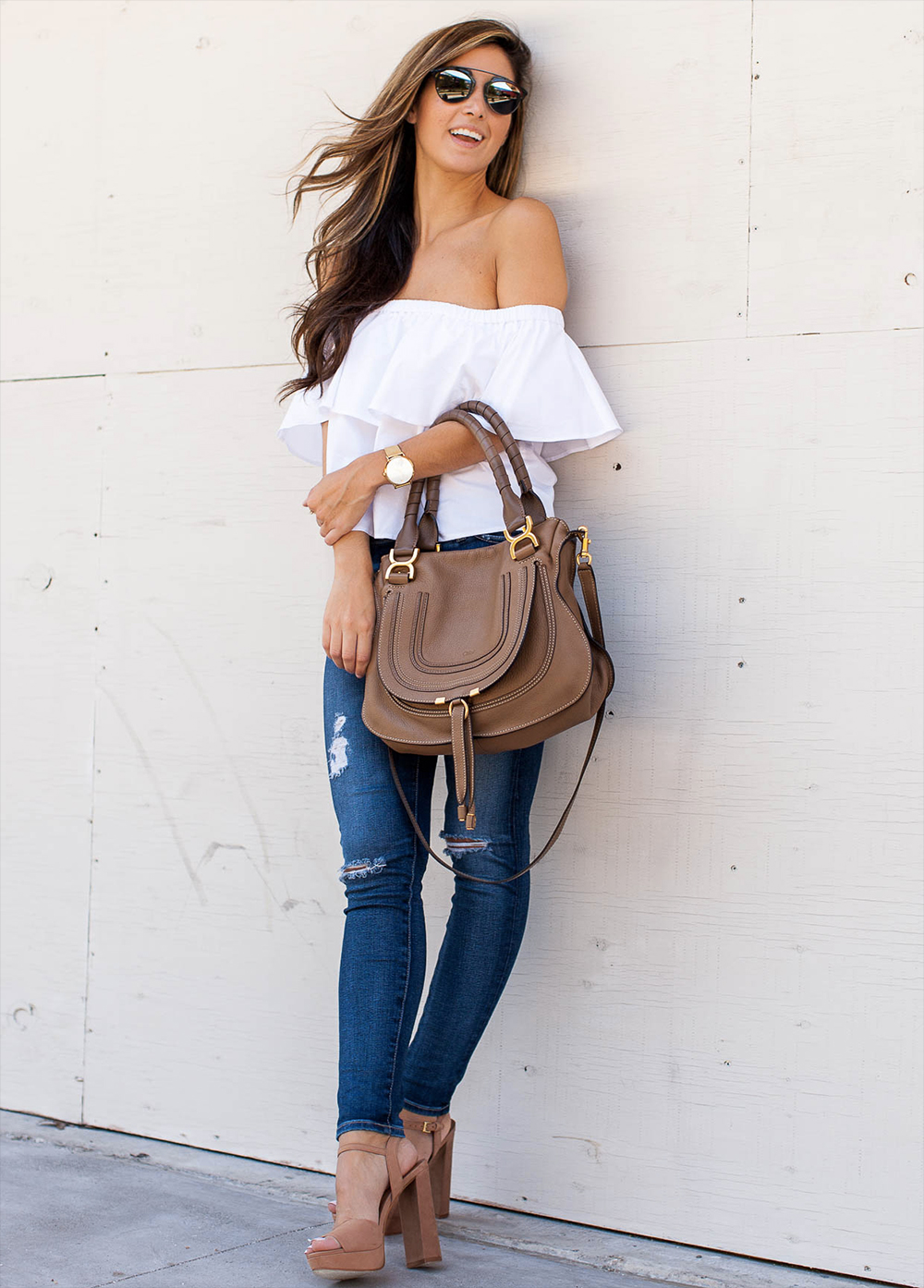 Can't give up on jeans or heels? No worries, ladies; speaking for myself, when you're having a wardrobe crisis, just take your jeans and heels in, and, lo and behold, you're ready to go!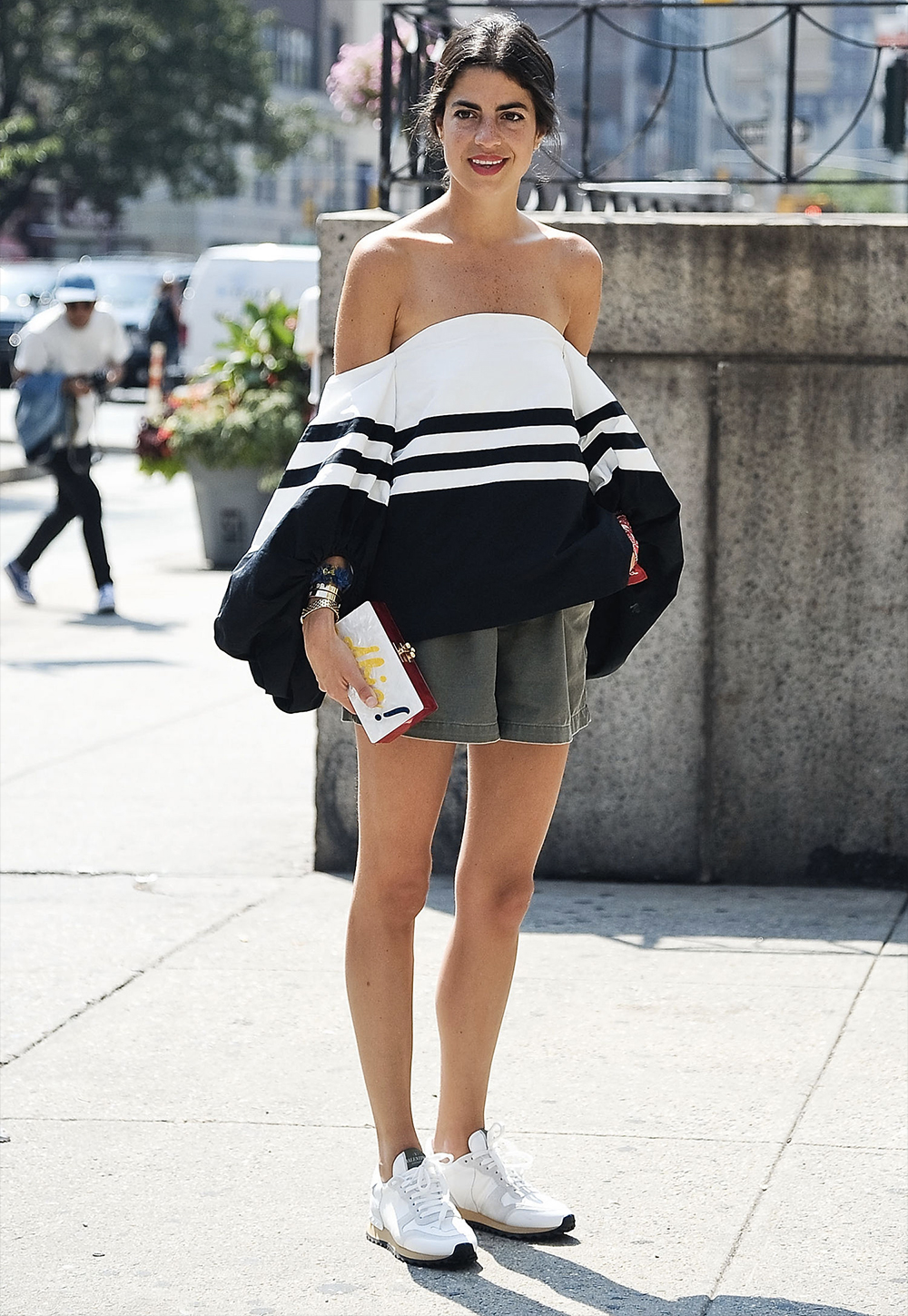 In case you'd like to have an unlike outfit, you might try combining your ruffled off-the-shoulder top with a pair of sneakers, which signals that you like to have it relaxed!
---
---
Tags:
heels
,
jeans
,
jumpsuit
,
off-the-shoulder
,
skirt
,
street outfits