Denim Skirt Trend
There are some things we keep forgetting about while dressing, so I've felt a need to remind you about denim skirt trend.

Though a denim skirt is not the first item you reach for while creating an Instagram-worthy look, it's an undeniable fact that it goes with everything. That's why, I think, it's worth remembering this genuine hero and all its hardworking merits.

Dress it down with a tee or pair it with plusher fabrics without feeling overdressed; that's what a slit does for a nice skirt!

There might be times when you want to go for a mini, and I strongly advise you to go for a cut-off denim one.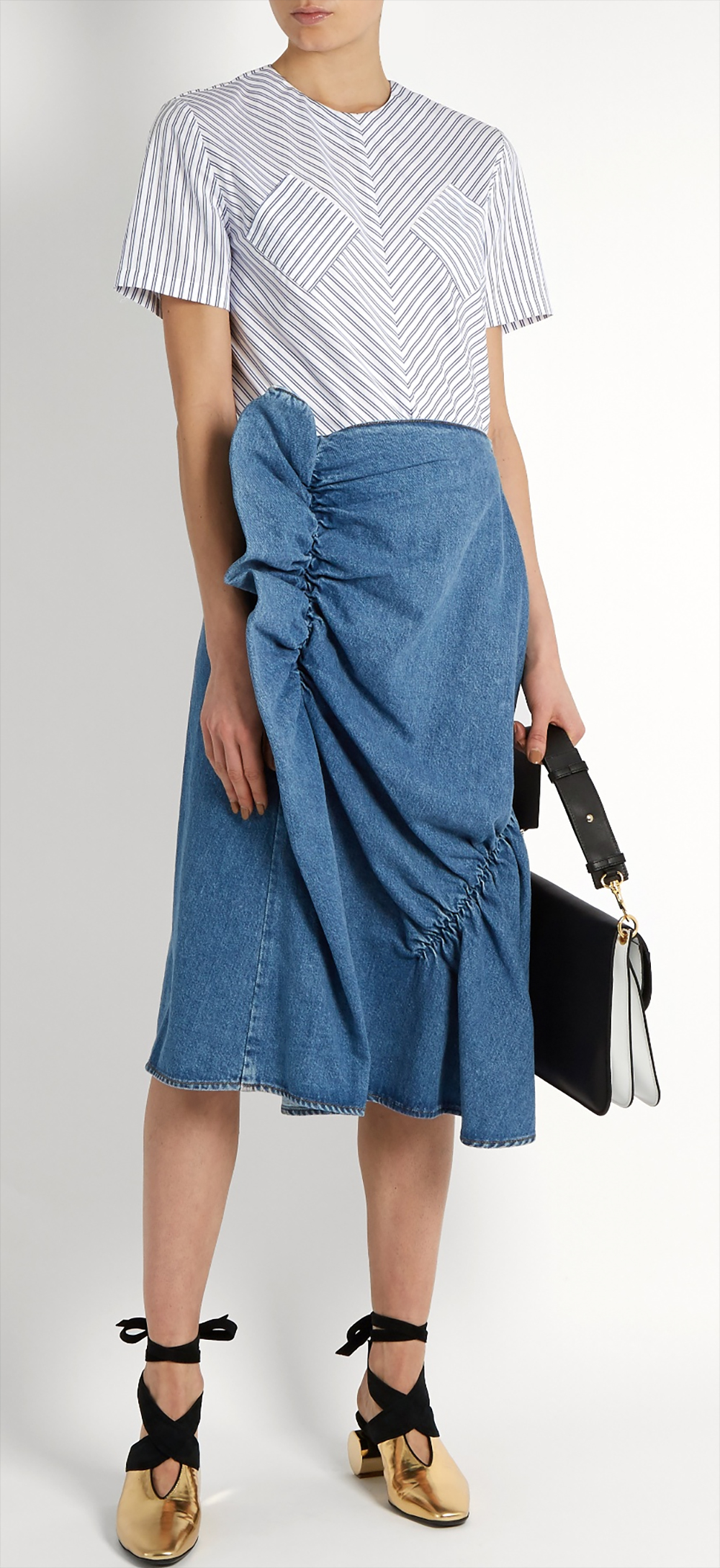 Instead of going classic, we all feel like trying something different at times. If you haven't ever worn a ruffled denim midi skirt, then it's high time you went looking for one…

Your front button denim skirt will always be there when you want to go for a total chic daily outfit. You can wear it even during fall and winter if you great it with knee-high boots and a sloppy jumper, for example.
---
---
Tags:
boots
,
cut-off
,
denim
,
knee-high
,
midi
,
mini
,
skirts
,
street outfits