Ruffled Tops
It's so easy to see that ruffled tops are in vogue and enjoying the moment, and they are known to have a super feminine reputation.

Ruffled tops' being in vogue is partly due to the fact that we're just in the middle of a season where off-the-shoulder tops can be seen everywhere on the streets, which kind of means that it's best to buy at least one ruffled top. But how?
#1 – Midi Skirts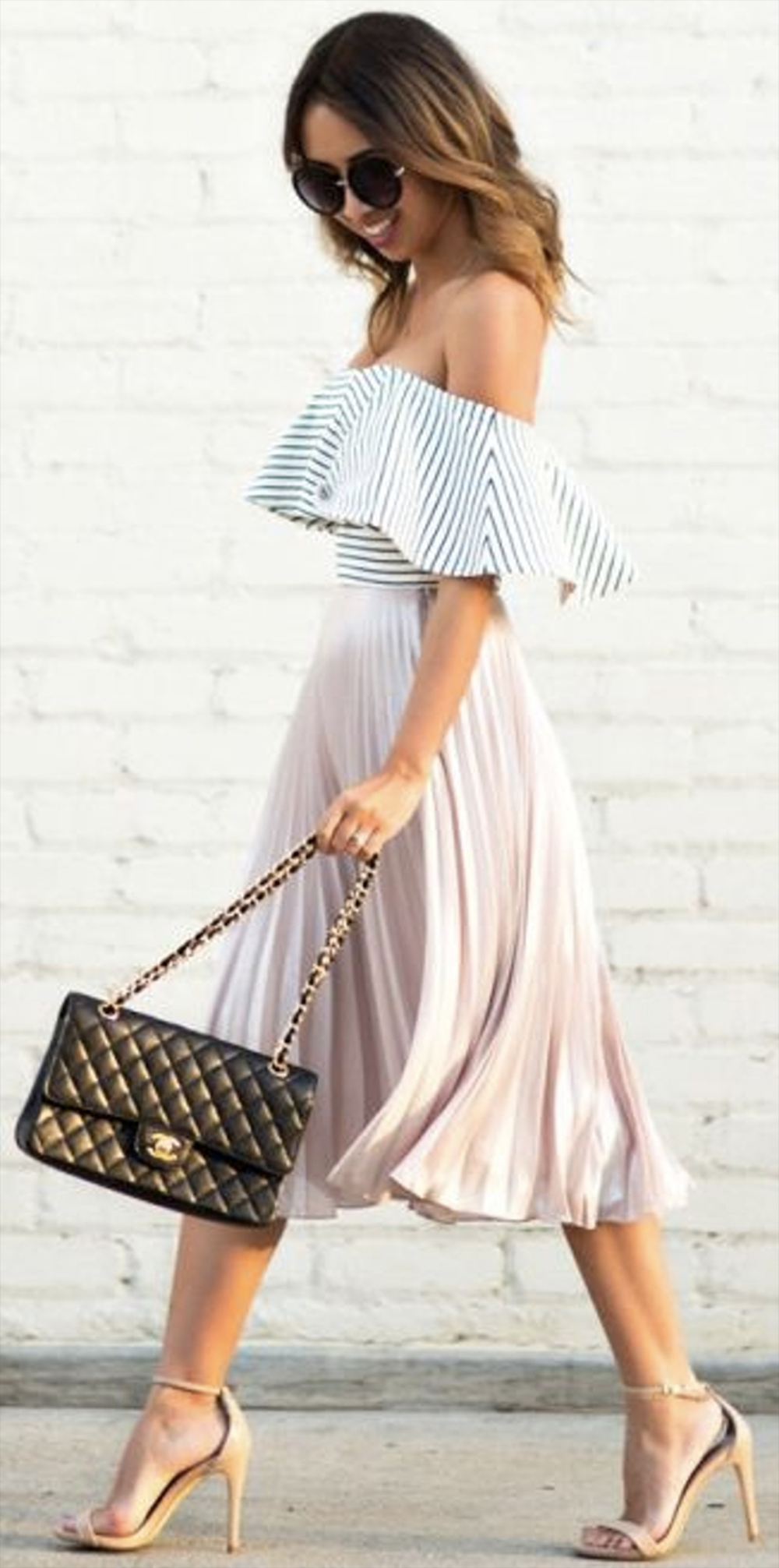 If you'd like to stick with feminine elements, you need to wear it with a pretty midi skirt, and of course your beloved heels to complete the look.
#2 – Jeans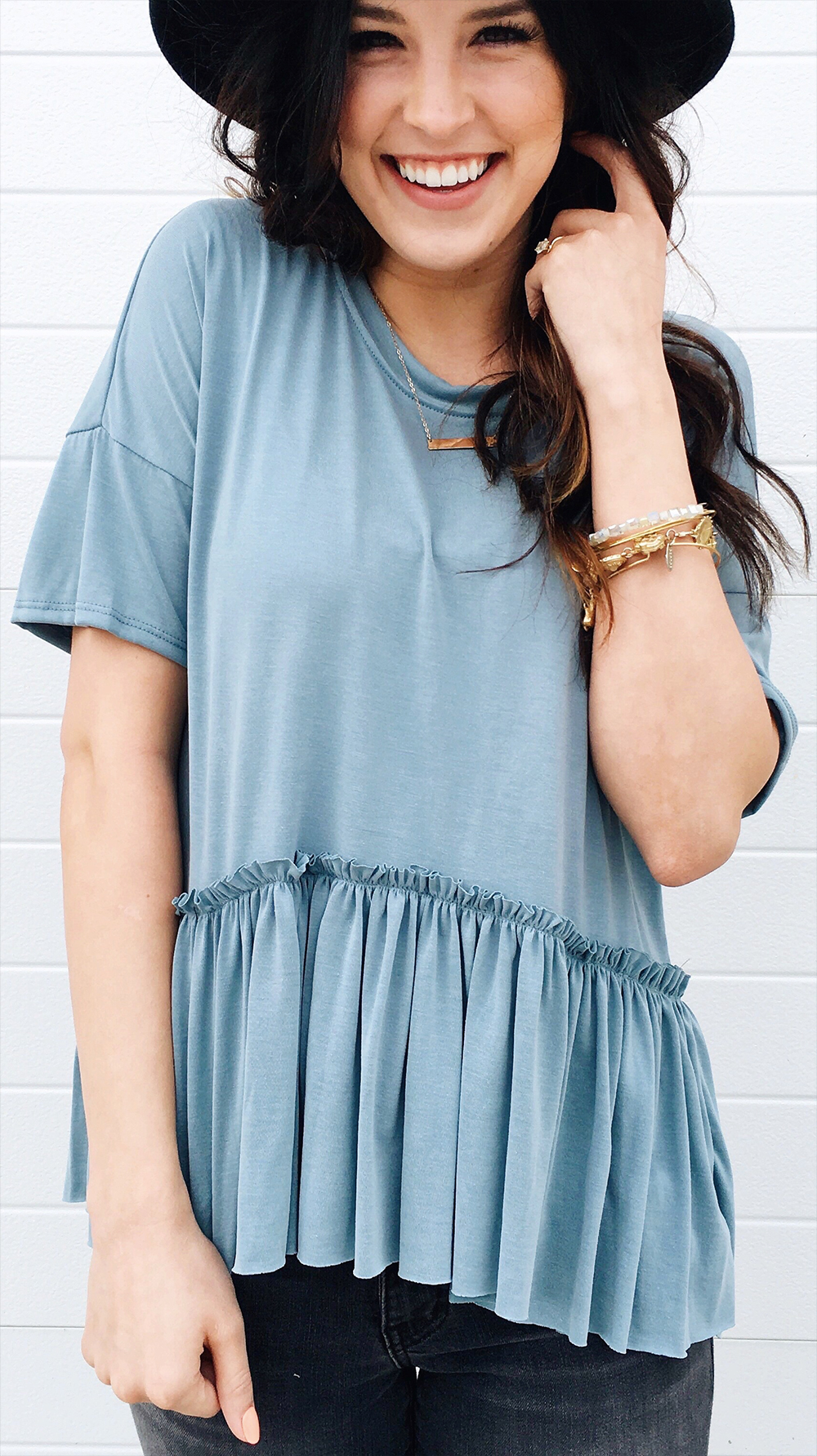 Not in a mood to be formal-like? Wear your jeans and accessories… If you want to add some style, too, what you need to do is going out with the hat you like.
#3 – Office Hours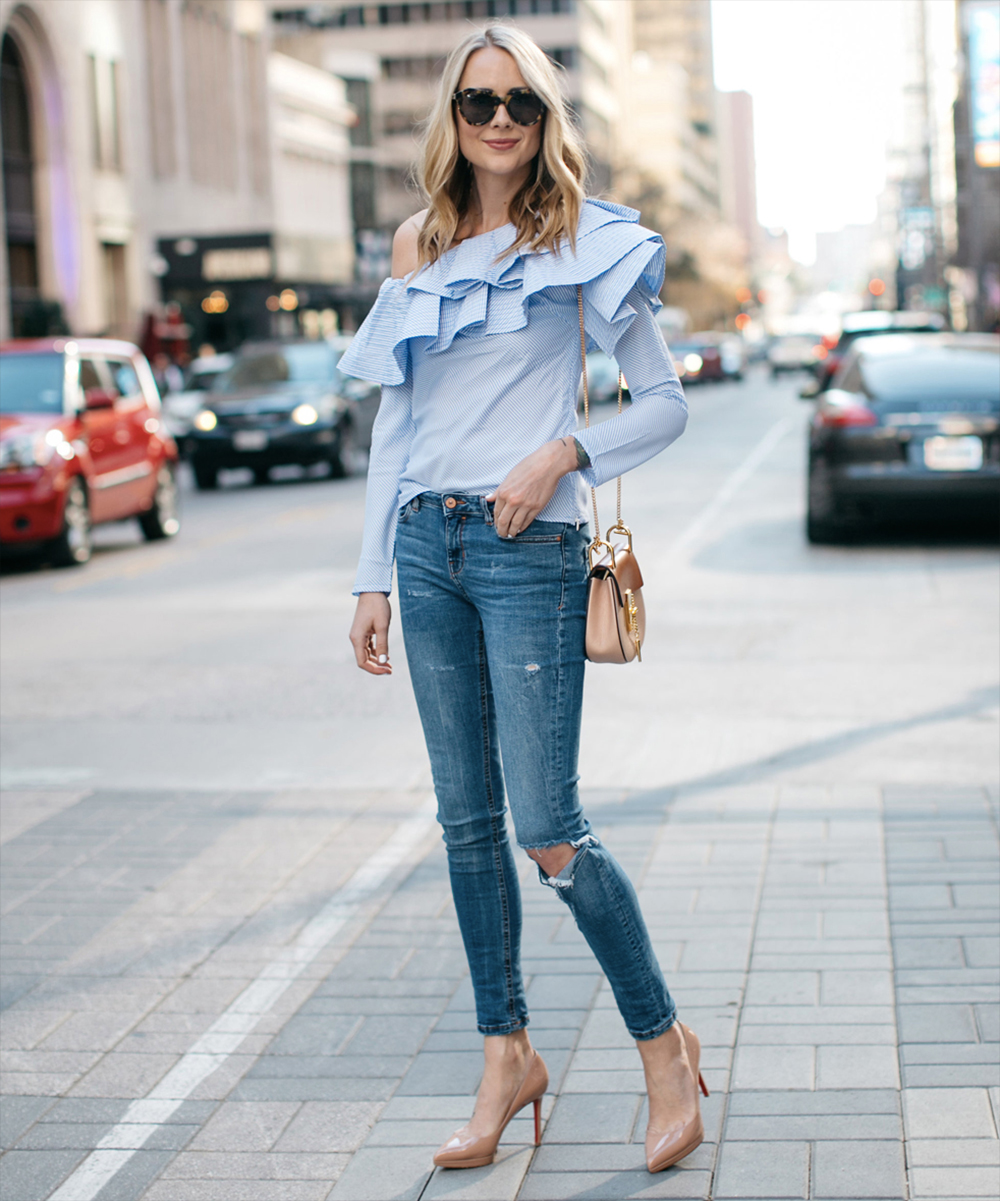 If you don't want to spend your office hours with formal clothes, your daily outfit is here! Skinny ripped jeans paired with a pair of heels, and leave all your worries behind.
#4 – Day & Night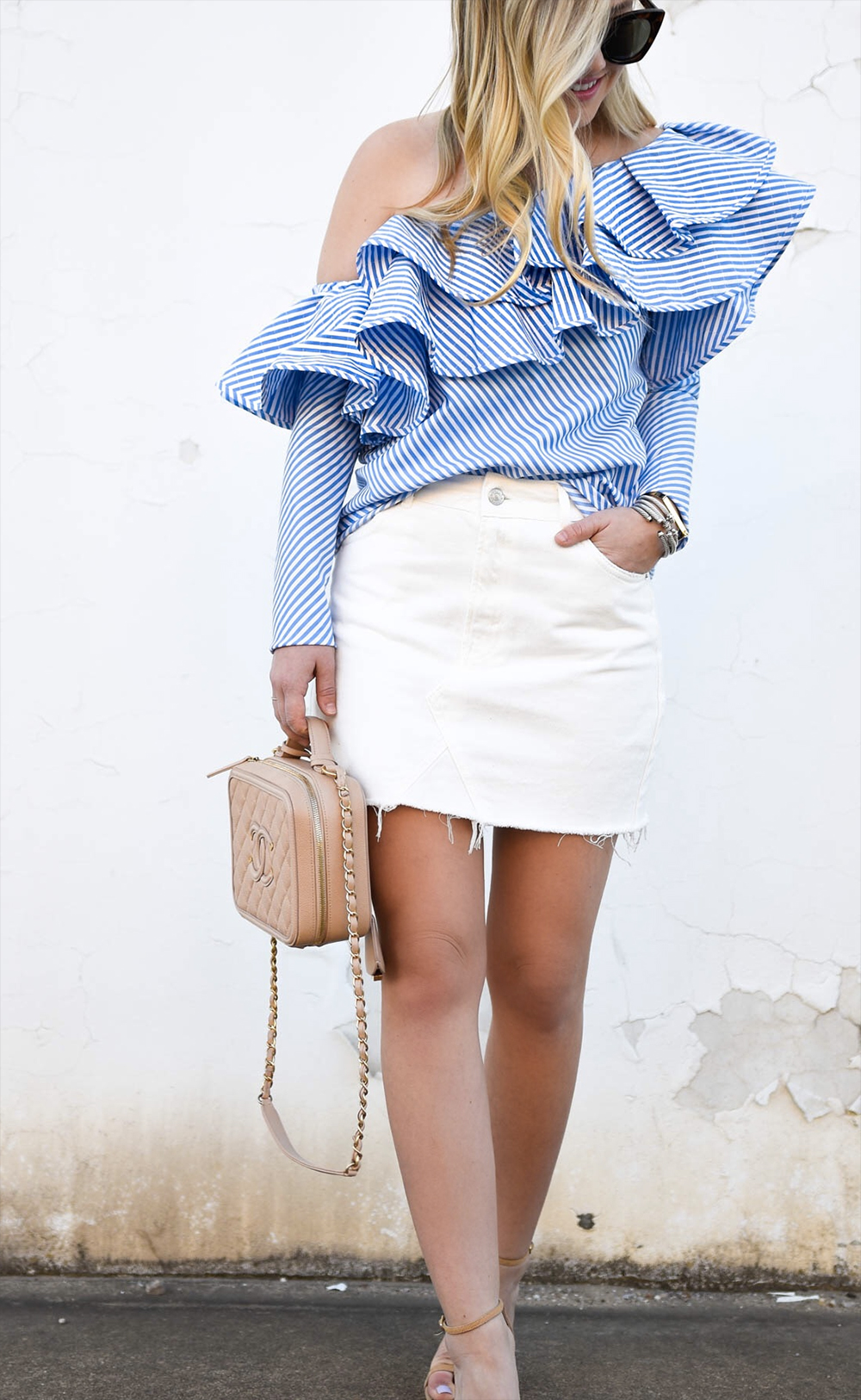 Have to hang out at night? Keep calm… The only thing you need to do is to wear your white mini skirt, and leave one shoulder open – here you are, a total chic!
---
---
Tags:
heels
,
high heels
,
jeans
,
midi
,
mini
,
off-the-shoulder
,
ripped
,
ruffled
,
skinny
,
skirt
,
street outfits