Back to School
If you want to make some changes in your daily style, but don't want to go overboard, the school outfit ideas are the best for you.

The school concepts that fashion designers create by revising the current fashion trends will not only reveal your inner child, but it will also allow you to create a difference since you are abandoning the classic look.
Let's see which school outfits are preferred by celebrities.
Be the carefree girl of the school
If you wear a Gucci suit on Converse like Dree Hemingway, the only thing that you can be sure of is that you are carefree high school girl now.
When Converse, the classic item of high school, is combined with pink, it will make look like a rebellious high school girl.
How about creating a street outfit like you are going to the basketball game of the school?
If the answer is yes, the name that you should take as an example is Bella Hadid. The beautiful model is posing for the cameras with her high school outfit that can be considered as a classic, with her usual casualness.
You can travel to the 90s
If you think that school outfit idea is nice, you don't have to be stuck with the current time. You can get inspired by 15-year old American actress Rowan Blanchard and look like a high school student from the 90s.
We have also a school outfit idea for a more feminine look
Actually this suggestion is not ours, it is Margaret Zhang's. A loose cut silk outfit that looks like a uniform will provide the feminine look that you desire. The striking part of this outfit is the combination of smooth lines of the outfit with the rough lines of the shoes. If you are going to take the beautiful blogger Zhang as an example, wear this outfit messy.
How about being the class president?
If you are assertive about being the class president, your inspiration may be Olivia Palermo. It seems like the beautiful model, who harmonizes the classical lines with a feminine look, will not only be the class president, but also the most stylish girl of the class.
Being even more childish may be a good idea for you.
You don't need to work hard for this, simply leave the rebellious look aside and take Vashtie Kola as an example. Don't you think that Vashtie's look with her light colored cottonish outfit is childish enough?
Have the aura of a private high school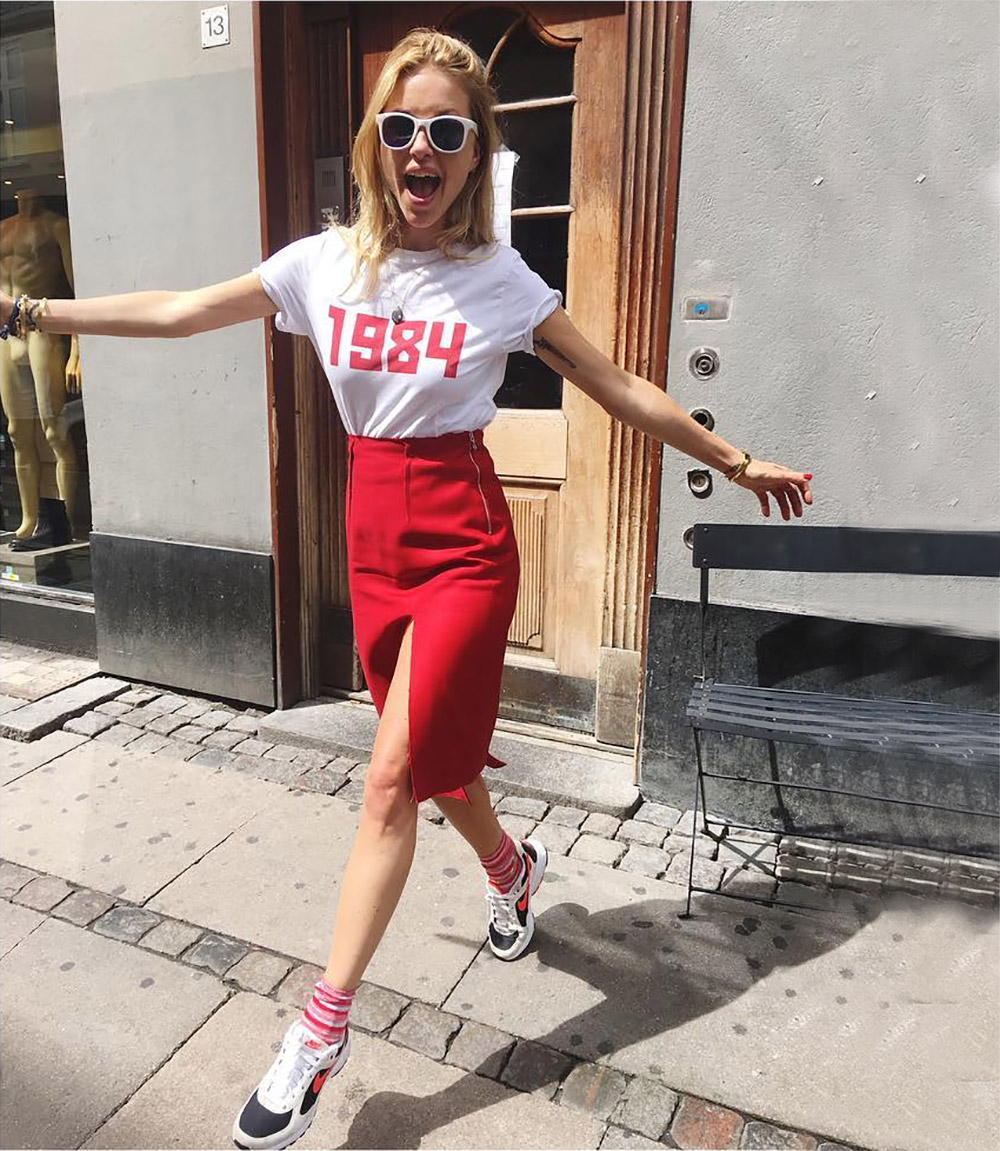 Pernille Teisbaek is providing one of the best examples of back to school outfits with her shiny pencil skirt, casual t-shirt, sneakers and her energetic look.
---
---
Tags:
bella hadid
,
celebrities
,
converse
,
dree hemingway
,
fashion designers
,
gucci
,
margaret zhang
,
pernille teisbaek
,
rowan blanchard
,
school outfits
,
street outfits
,
vashtie kola