Flared Jeans are on Fire!
70s flared jean trend is back! But now it is also cropped.
Oldies but goldies! When we look at the flared jeans we immediately remember the music festivals and the rebellious but peaceful Hippie culture of the 1970s. 1980s and 70s are two immortal decades and their fashion trends are always coming back in renewed ways. And a couple years ago it happened with the flared jeans but this time the comeback was cropped.
Within this post, we have prepared some tips for you about flared jeans. It is not that as easy to use them as skinny jeans. You have to be careful with the proportions and other items you use with them. It can also be really tricky if you are a bit short. But you will learn anything you have to know below.
We bet our list with its rocknroll vibes will even amuse the skinny jean fans! Why not give chance to this legendary 70s fashion item?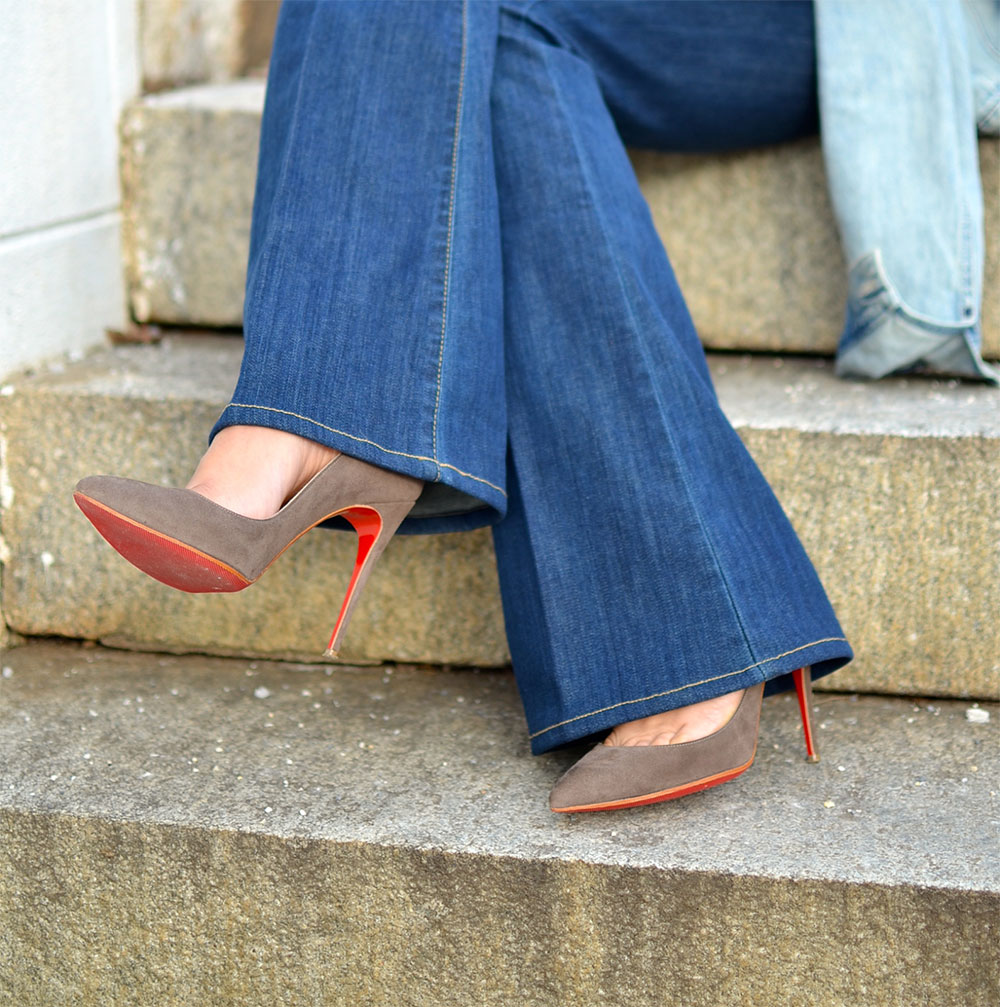 High heels are life savers for short women or anyone who love flares.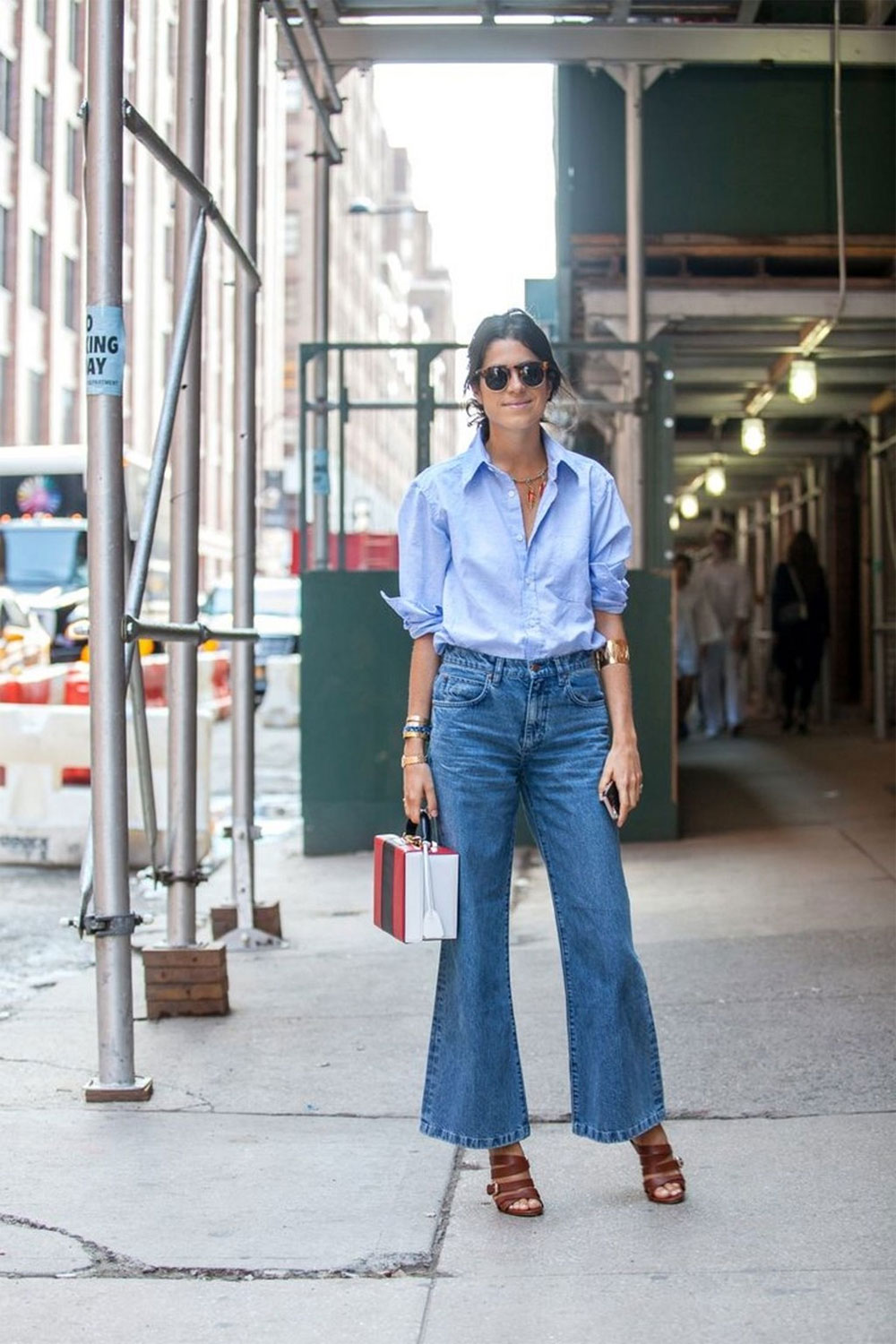 And if you are wearing them with boots or heels they should whether be hidden or finish at your ankles.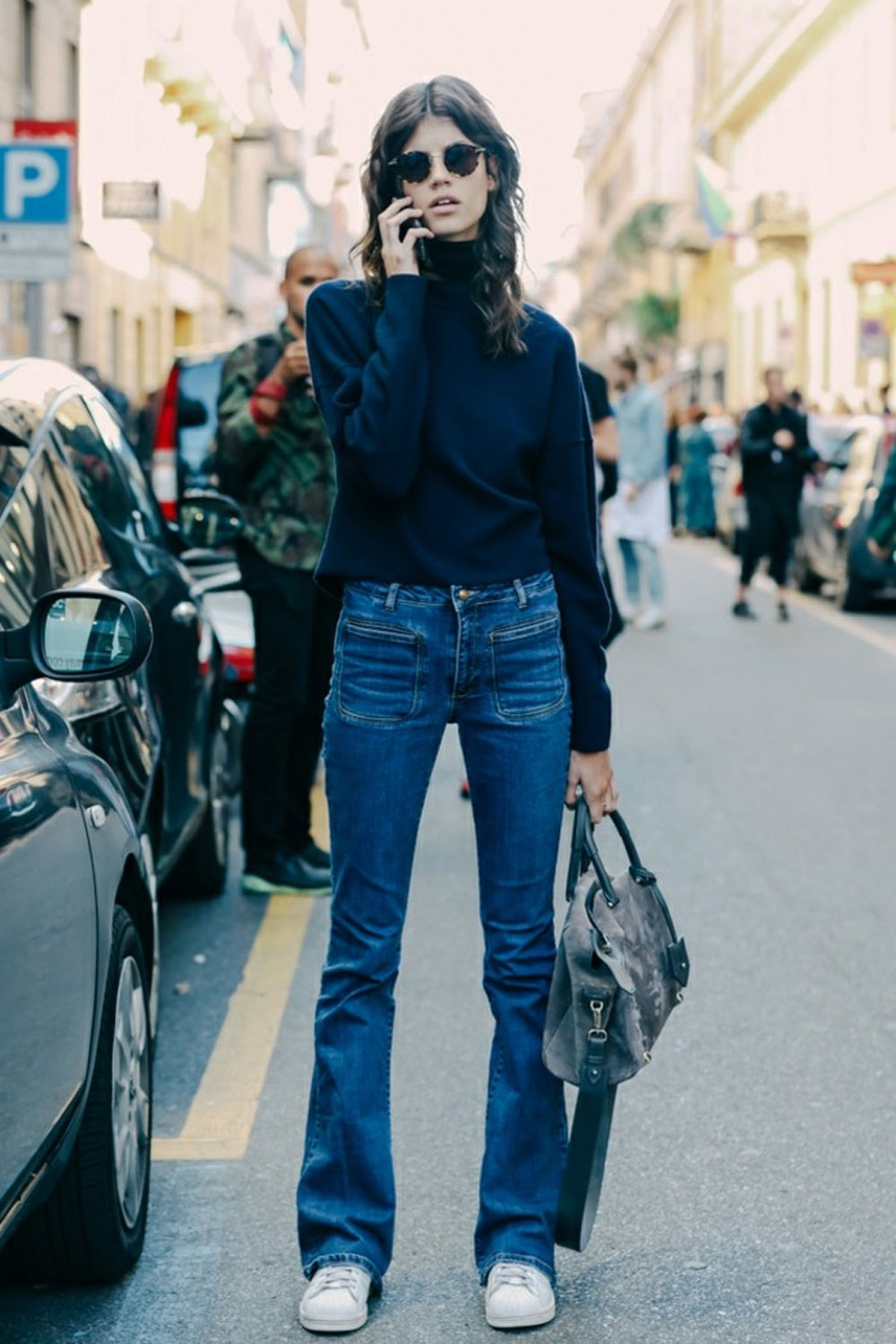 As we know that heels look better with flares you can also use flats. Just try to give them a bit room to show off.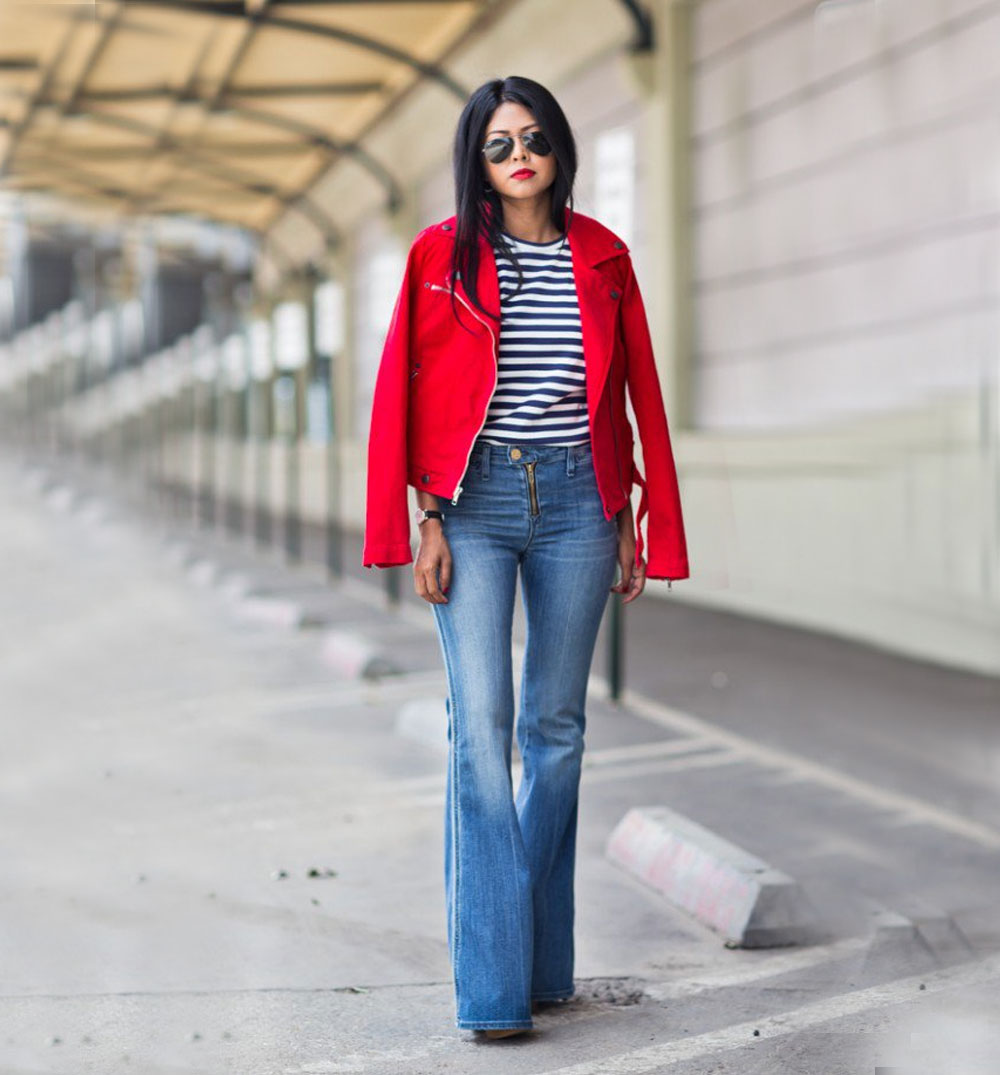 You can easily use tucked in classic shirts or a basic t-shirt with a leather jacket.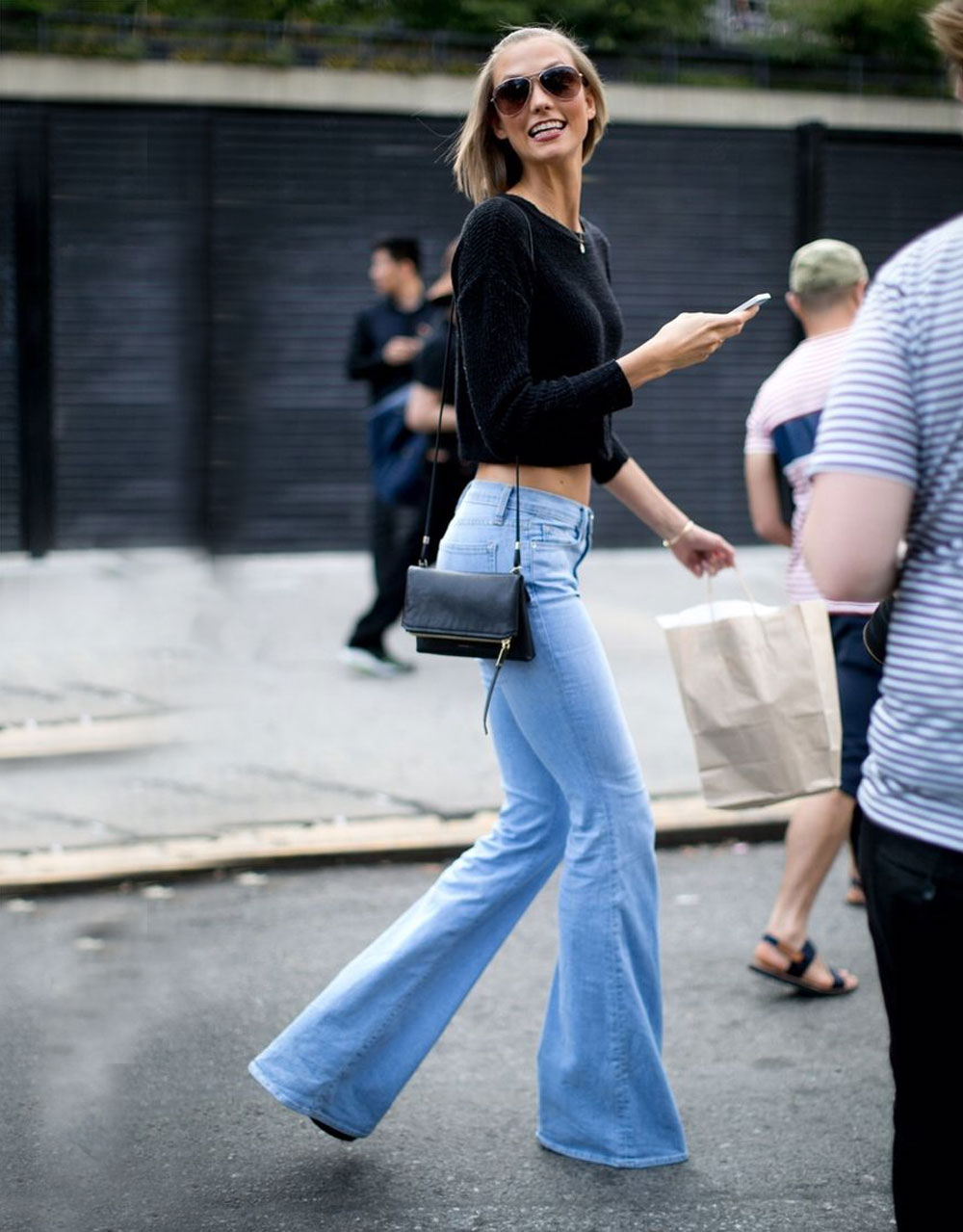 Flared jeans with crop tops are our favorite!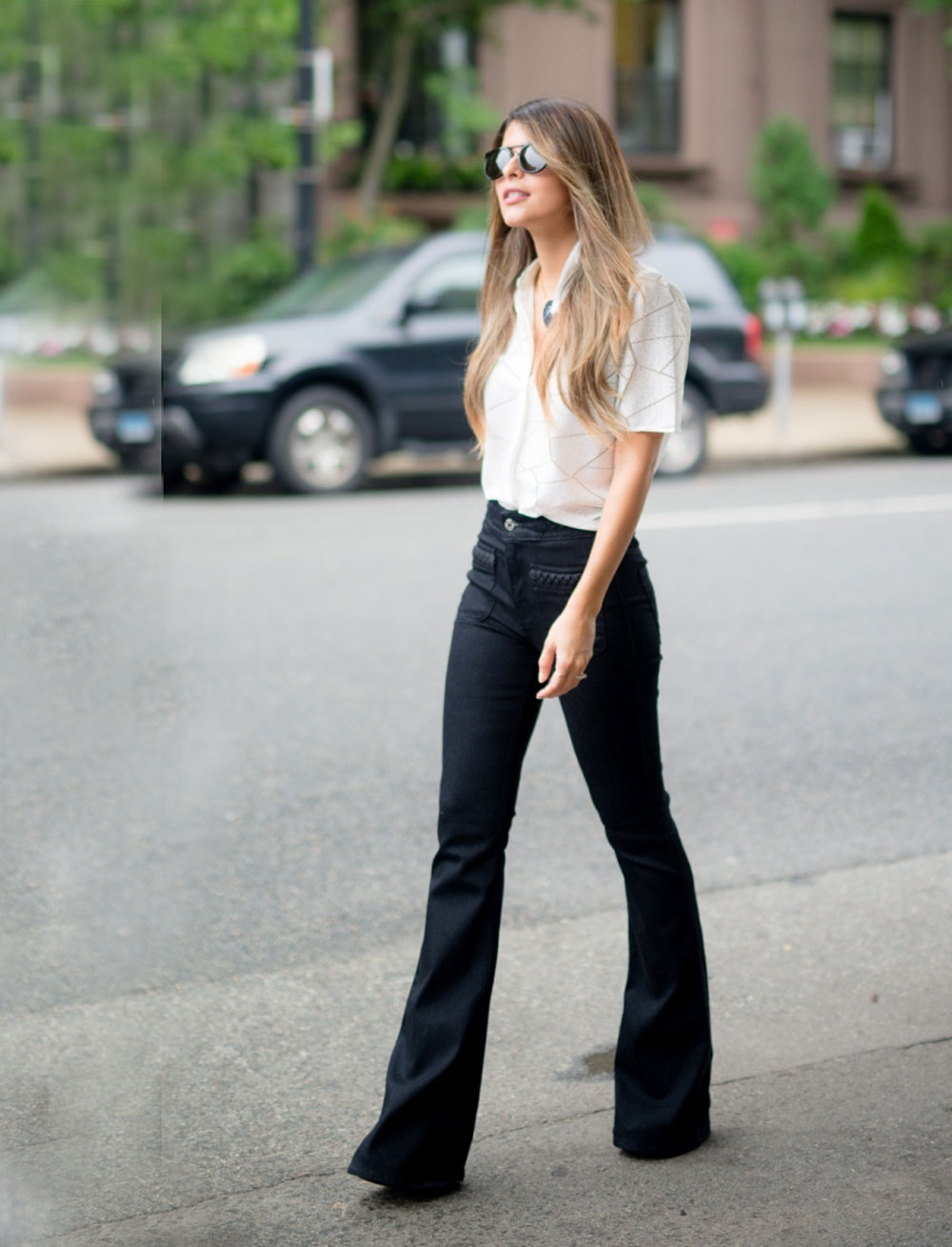 And maybe the biggest tip is, the flare should start right below your knees gently and the upper part should be fitted. Have fun while choosing you flares!
---
---
Tags:
70s
,
denim
,
flared jeans
,
jeans