Gigi "the Marvellous" Hadid
It hasn't taken a long time for Gigi Hadid to be in the modelling world, but how?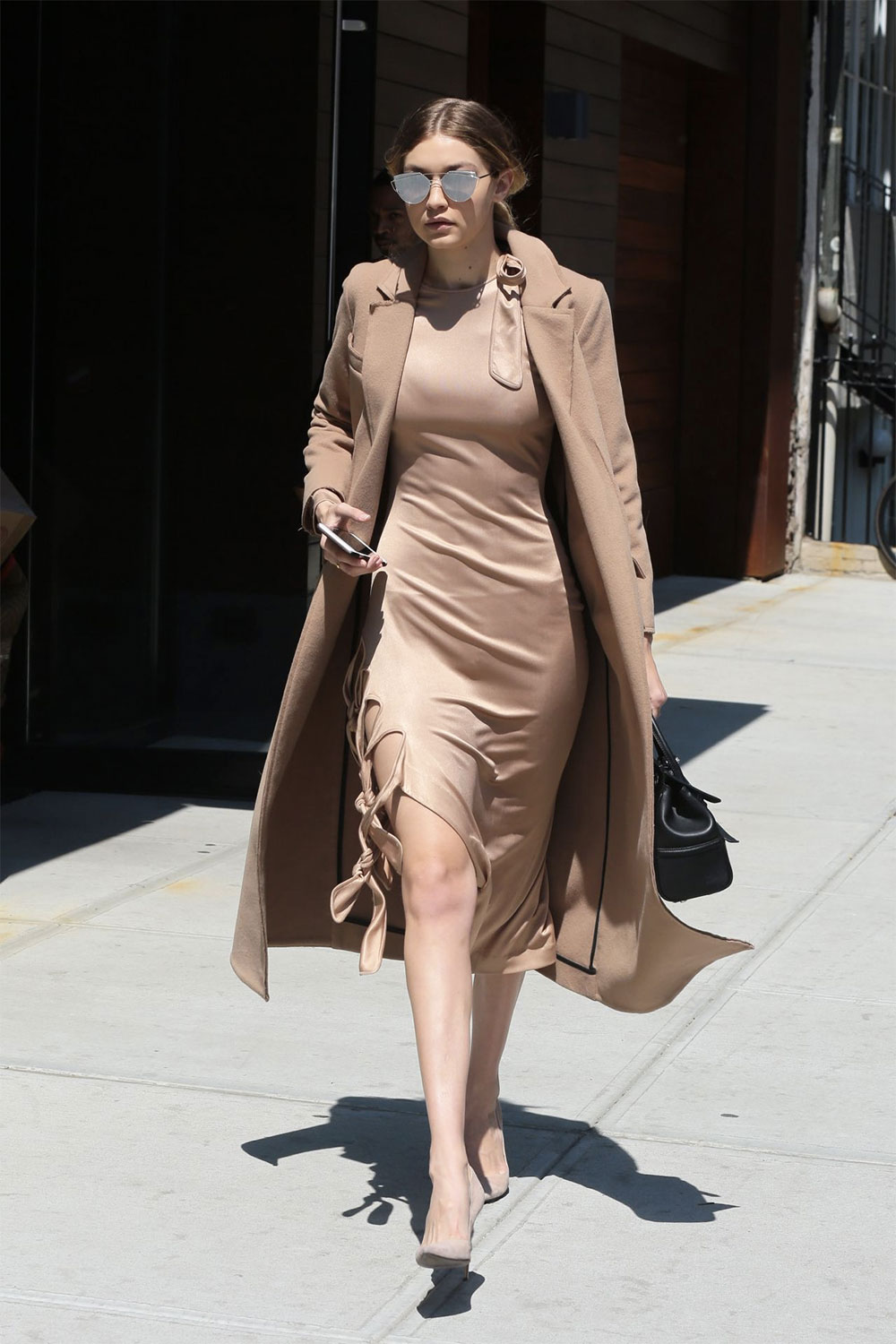 Looking for a total monochrome chic? You better start with Gigi Hadid's NY city outfit… When caught on the camera she left everyone speechless given that never had anyone seen such a successfully combined dress with that kind of a jacket!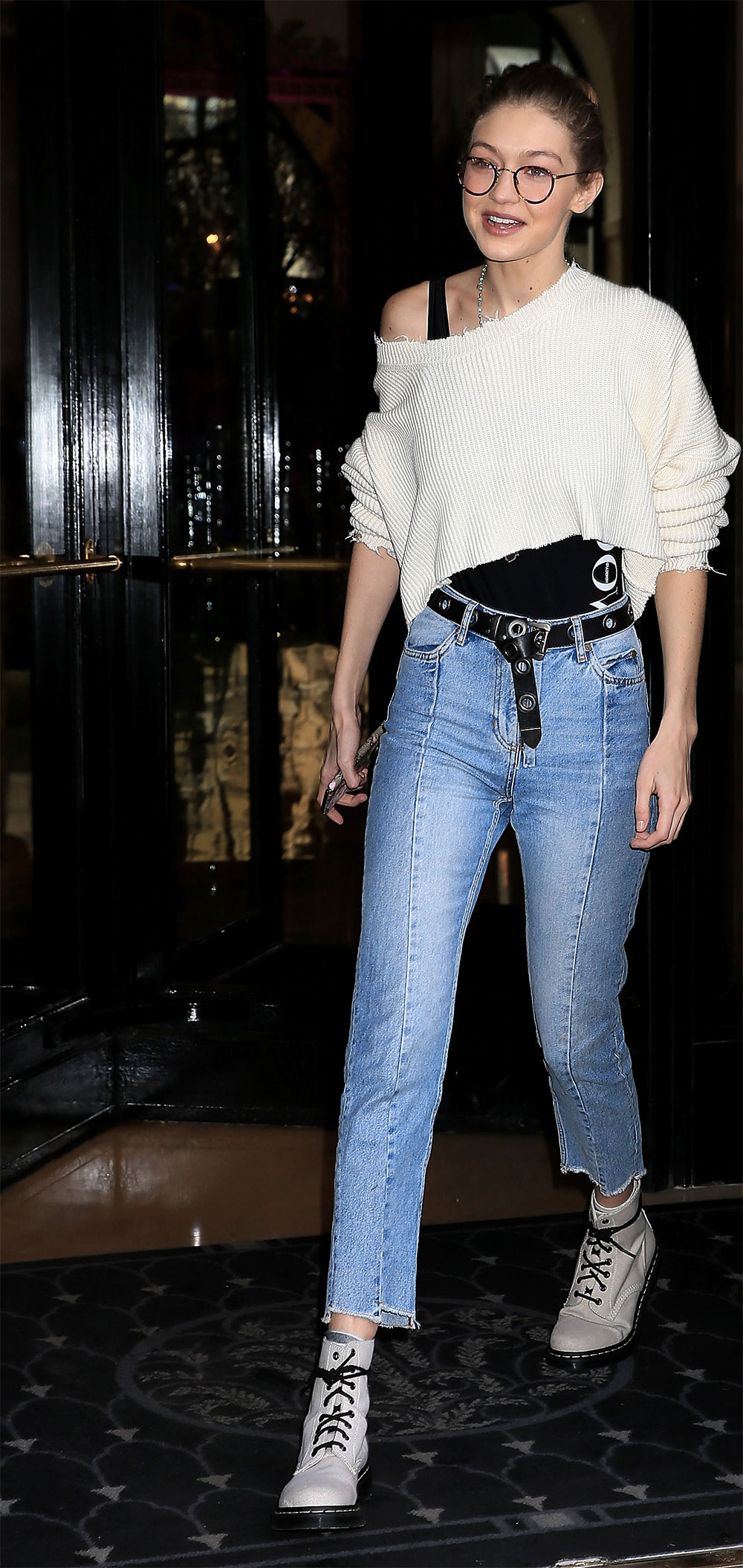 Even though we tend to wear a matchy-matchy combination most of the time, Gigi tends to raze this idea to the ground at times. Besides her beauty with a high-waisted belted jeans in Paris, she seemed to be someone else with her rounded sunglasses, yet who doesn't want to be still beautiful even while looking like someone else?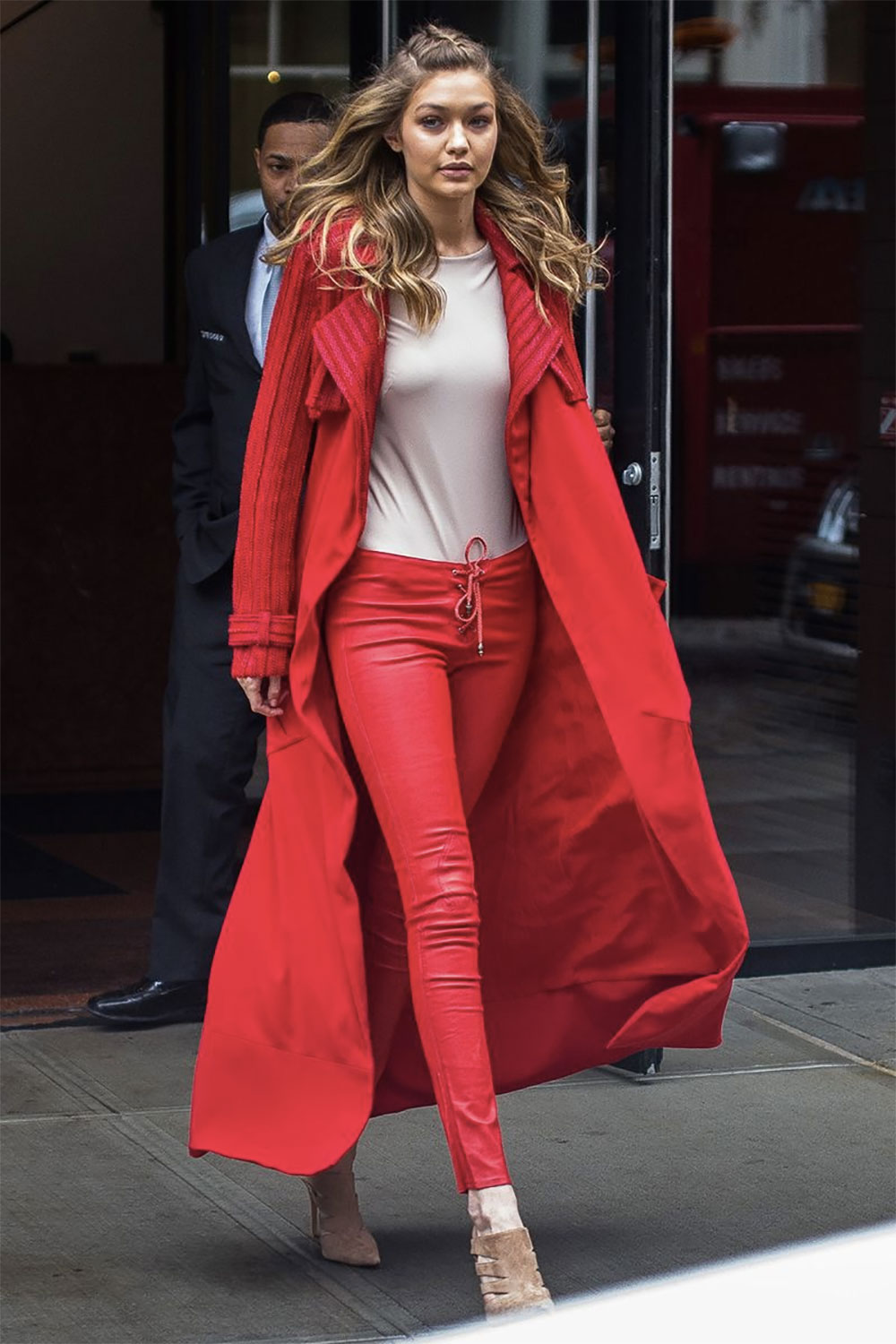 Red… Who doesn't like something red? Gigi does, too. But, she wears it in such a wonderful way as if to make everyone else jealous. BTW, even the man in the back couldn't help staring at Gigi. Weren't you gonna just do the same were you in his shoes, though?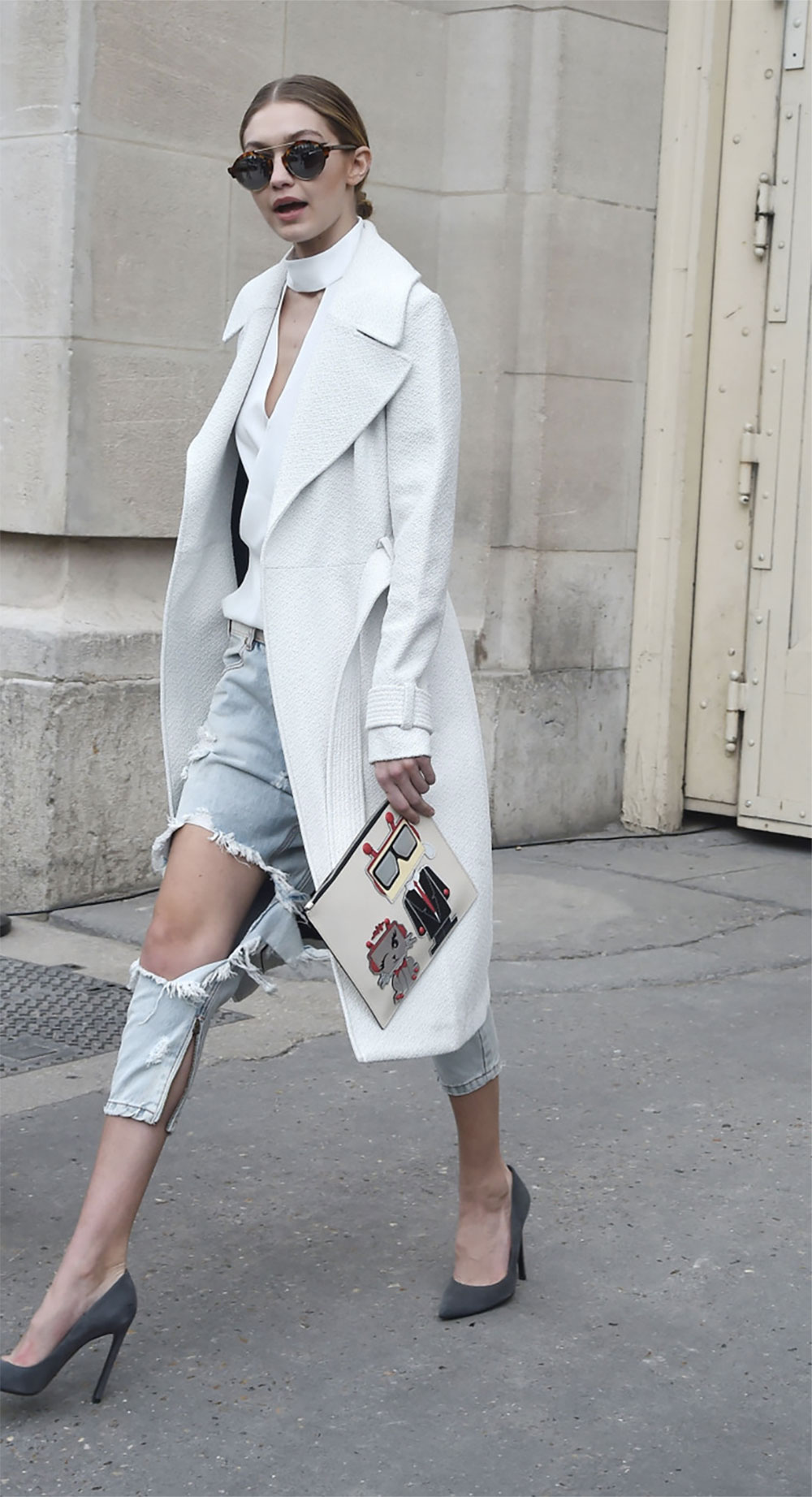 In our previous articles, we did mention the fact that the treasure every tall woman has her long legs! Having an approximate 5 feet 10.5 inches height, Gigi has every right to flaunt hers.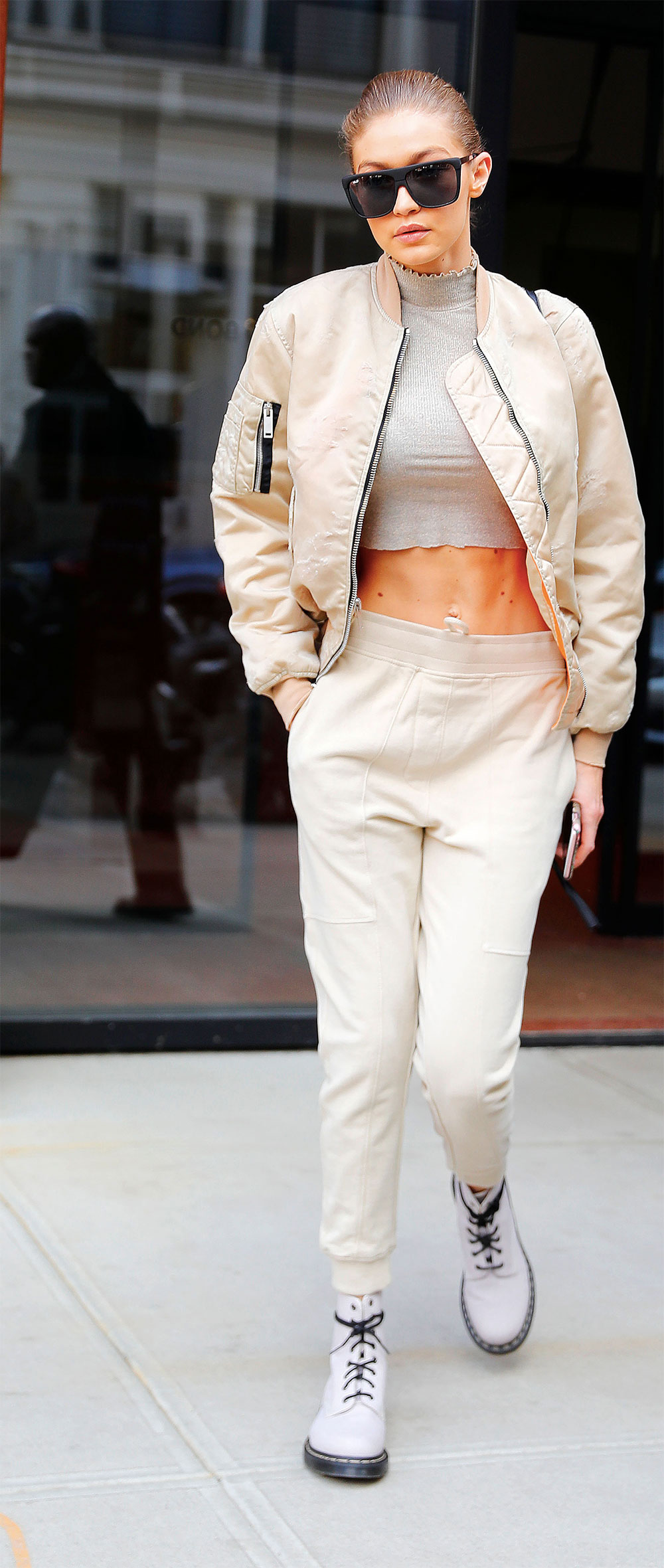 One doesn't have to wear in a formal outfit, right? Being aware of this fact, Gigi wore as comfy as possible while killing some time in the streets! The thing to be noted here is that she didn't forget to have a dark shade alongside her monochrome outfit.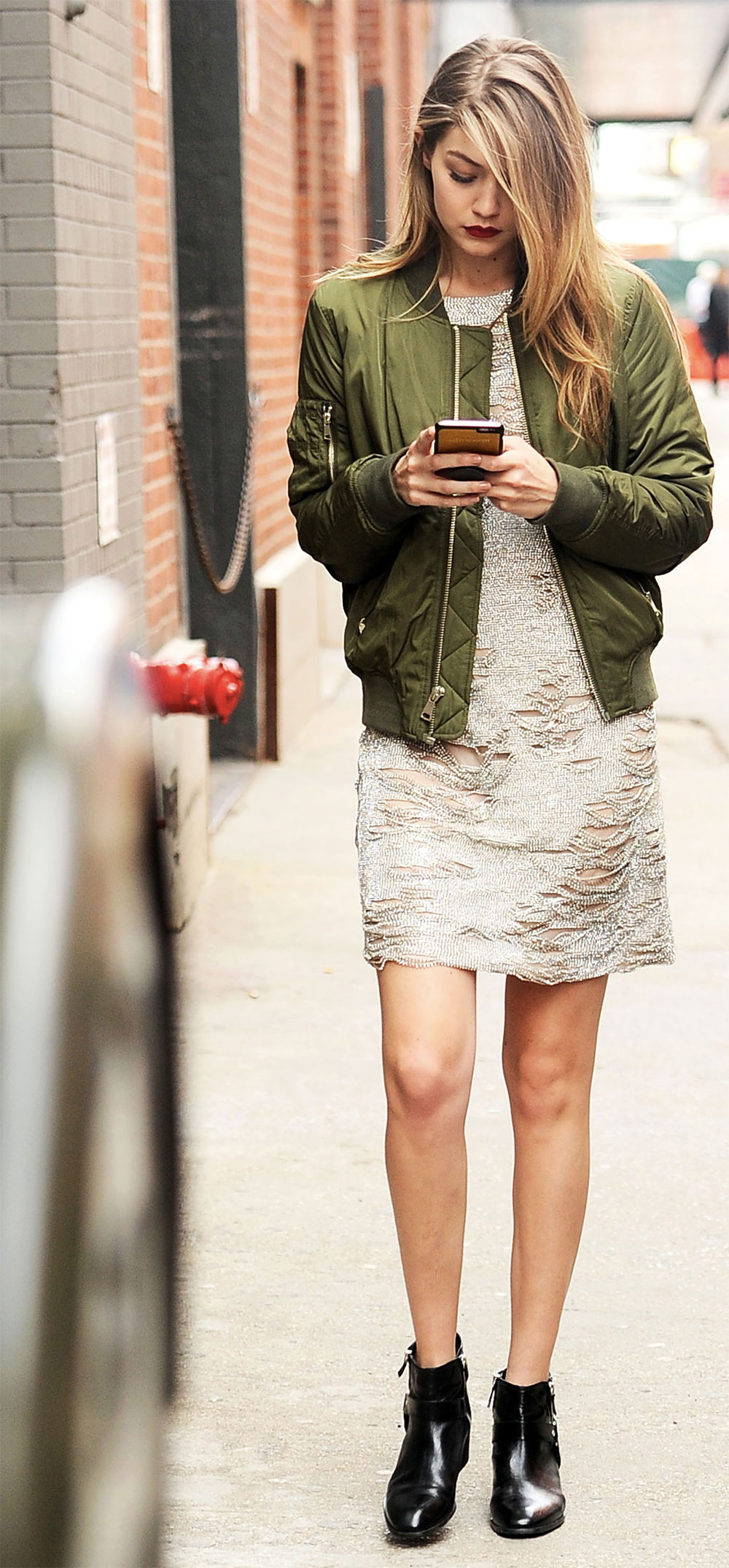 Selena Gomez mastered the tricky dressing… but, she isn't alone. With an olive jacket and a mini dress of hers, Gigi too knows how to master the tricky weather game. To finish her outfit detailing and to create a contrast, she lastly wore a black pair of shoes.
No matter what she wears… whenever or wherever Gigi gets caught on the camera, she proves that she deserves her place in the modelling world!
---
---
Tags:
celebrities
,
gigi hadid
,
matchy-matchy
,
monochrome
,
tricky