How to Combine Your Military Jacket
We got used to seeing them on the streets, and they are one of the most assertive nominees, so I think it's high time you learned how to combine your military jacket.

IT girls have worn military jackets so many times that they are sure to become one of the timeless pieces of one's wardrobe. If you wonder the reason why, they are stylish and of help while thinking of daily outfit ideas.
It doesn't ever matter which shoes you'd like to wear for the day since a camo jacket can be worn with almost everything.

You might wonder the reason why they should be among the timeless pieces, and the answer is that you're always guaranteed to look chic no matter which season you're in or how different your daily outfits are from each other!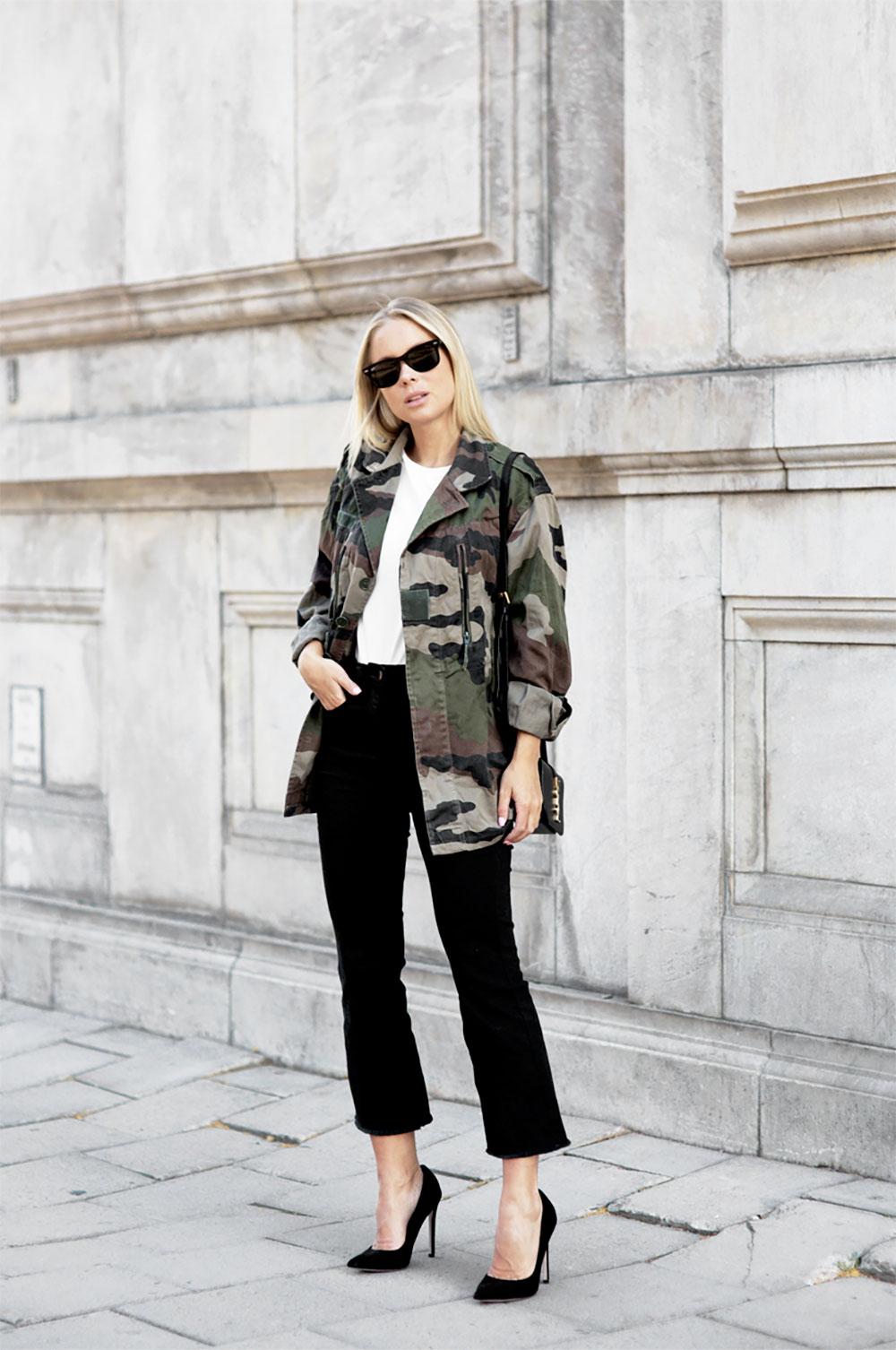 Would you like to have a different office outfit? Imagine wearing a camo jacket for a formal outfit, and being no different than anyone else around you; easy peasy.
---
---
Tags:
formal outfits
,
jackets
,
military
,
sneakers