Leather Choices in Street Outfits
One of the headstones of the classic style, leather clothes are now being commonly used in daily wear. The leather clothes, which are obtaining a more comfortable style by getting away from its classic style, didn't have trouble while making their way into the street fashion.
When we examine the use of leather in the new creations of the fashion designers, the first thing that we see is that leather clothes will be used in all forms. The range of the leather clothes, which we used to see as skirts, pants and jackets in the past, are now really wide. Now, from jacket to overcoat, from vest to dress, there is a leather alternative of all pieces that we use. They are designed with both comfortable lines to match your casual clothes in with elegant lines to use them with formal clothes. Also, they are designed to be worn not only during the winter, but also during the summer.
Achieve a more rebellious elegance
Combine the rebellion of the leather with other pieces and enjoy this contrariety. For example, do not hesitate to wear a leather shirt with ripped jeans. You will look much better than you think.
Do not compromise on your comfort
You can combine oversized clothes, the essential elements of this year, with leather clothes. For example, wearing a leather skirt and high leather boots with an oversize sweater will make you look much more feminine.
Combine modesty with vanity
Take out your forgotten leather accessories from the back of your closet and make them a part of your daily outfit. For example, start using your belt with big buckle again. It may surprise you how dazzling your plain clothes become.
Try out the leather alternatives of the clothes that you like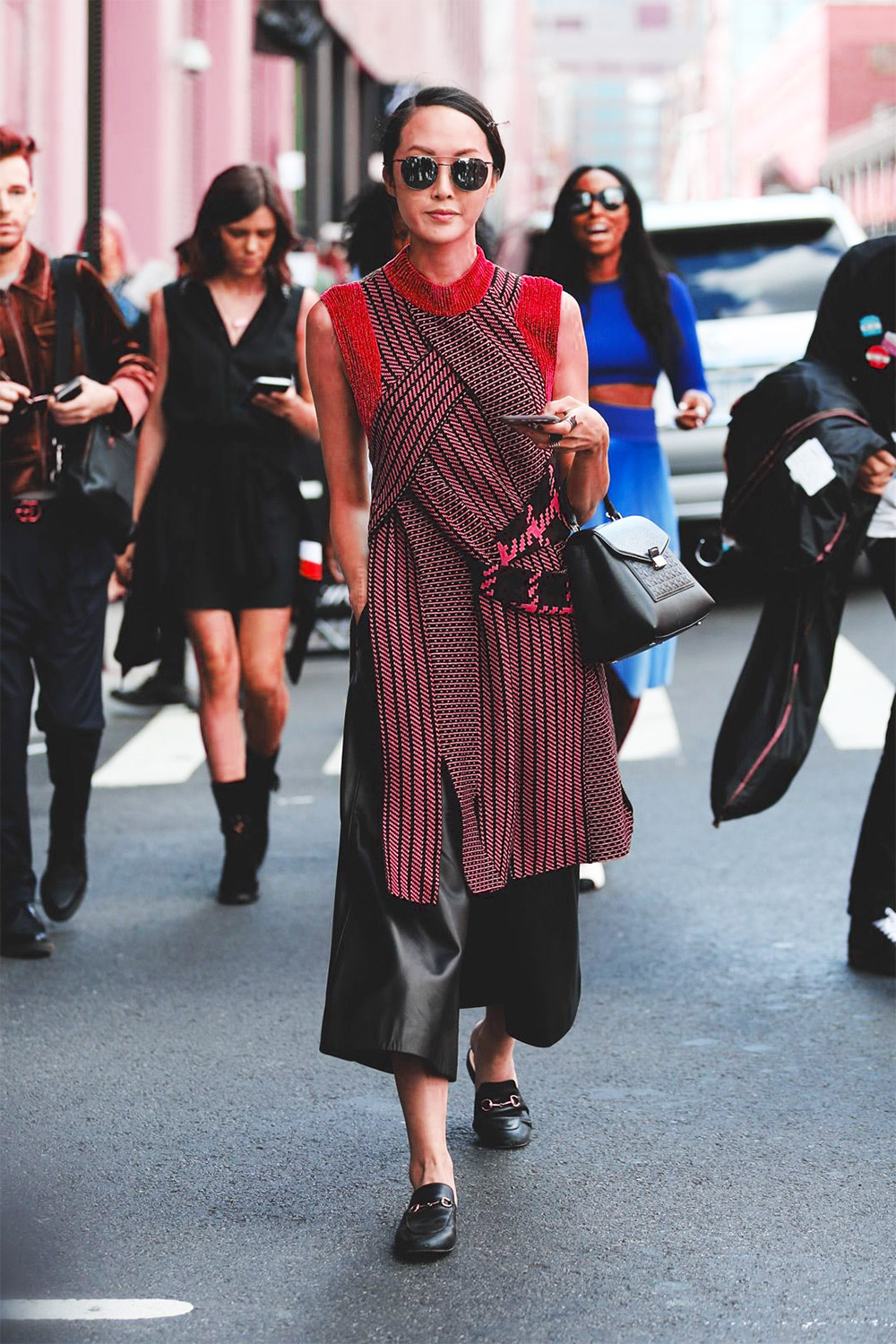 Find a leather version of the overalls, dresses, coats that you always want to wear. You will like it more than you think.
In short, you can use more leather clothes to look more carefree, to look more rebellious.
Our Instagram page provides daily outfit recommendations for you. Following us will make you get closer with fashion.
---
---
Tags:
fashion designers
,
jeans
,
leather
,
street outfits