The Trends that We Have Left Behind
These trends, which were in our lives shortly before, which were essential elements of our outfits, are no longer with us. From basic choices to details, many trends are leaving their places to new ones. So, what are these trends that will influence all of our choices from street fashion to night outfits?
We have listed these old trends and their replacements for you.
Chokers, which suddenly became trendy in the last years, are leaving their places to multiple necklaces. Whether they are plain or ornate, you can wear matching necklaces all together.
You must remember how much you like the accessories with spikes; it hasn't been that long since we were wearing them. Sadly, those spiked accessories are becoming a thing of the past. As you can guess, different jewelry options are replacing them. From now on, you can wear different jewelries with your outfits depending on the environment where you will wear that outfit.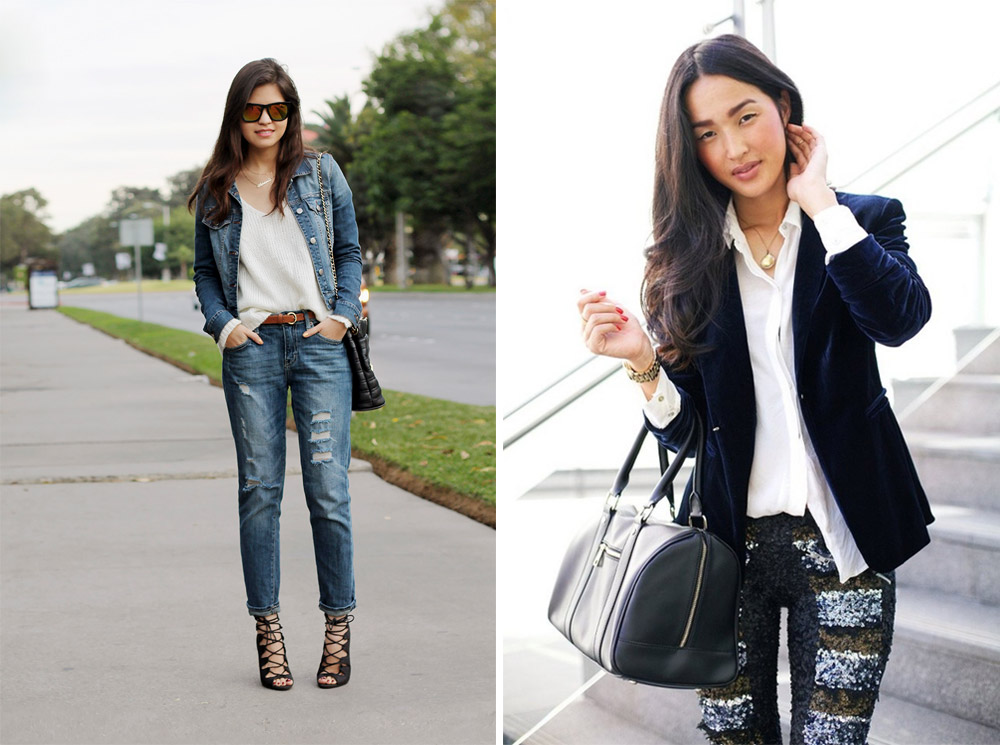 Jean jackets are leaving their places to velvets. Now, fashion designers are designing velvet jackets for all age groups. When you replace your jean jackets and coats with velvet ones, you won't compromise on your carefree look while looking more elegant.
The tutu skirts that make you look very cute are being replaced by classic style skirts. When we take a look the new creations of the famous fashion designers, while the maturity in the colors are leaping out, it is possible to say that their general choices are more on the classic side.
Bandage dresses, which are essential for night outfits, are leaving their places to lingerie-inspired dresses. These dresses, which have more detailed lines instead of simple ones, are more feminine than its predecessor.
You must have determined your best contour make-up. Take a note of that style and save it until it gets back in fashion. Now, nude make-ups are on the rise. Naturality, the basis of the current fashion trends, also can be seen in the make-up trends. We recommend nude make-up especially with your daily outfits and street choices.
We think that you want to complete your make-up with your hair. You can reflect the naturality on your hair as messiness. The perfect hair styles are leaving their places to messy hair styles that don't compromise on their well-cared look.
Oversized jackets and coats are replacing the fitting alternatives. Start using these coats if you are not willing to give up on your comfort, which is the current trend of street fashion.
While you are applying these new trends, you don't have to use complementary colors like you used to do. Whether it is a street outfit or night outfit, you should choose surprising colors and prints, even if you are in school or at work.
If you want to keep up with fashion trends, you can follow us on Instagram.
---
---
Tags:
bandage
,
chokers
,
fashion designers
,
jackets
,
make-up
,
old fashion
,
oversize
,
skirts
,
summer outfits
,
tutu
,
velvet