Oversized Tee Outfit Ideas
What about wearing the pieces that you normally wear to bed on the streets? Yes, you are right; I'm talking about oversized tee outfit ideas.

There are many tees in one's wardrobe, which are pulled out to be worn either on putzing-around-the-house days or to gym sessions to feel relax. I, on the other hand, think that your oversized tees might be of real help during the day or night if you know what to do.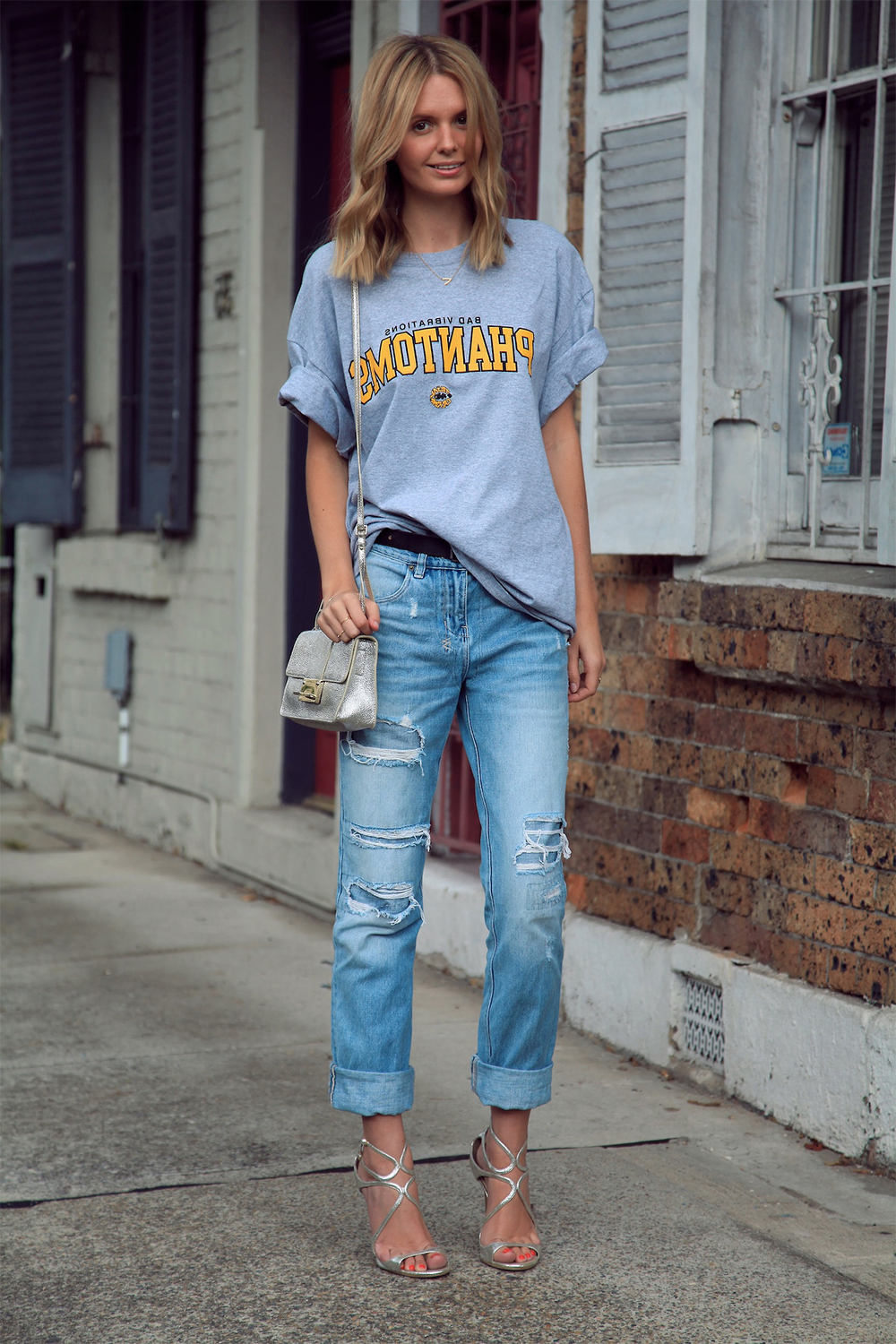 Jeans and heels… one of the most mainstream daily outfit ideas, right? Now is the time to change the way they are combined with the help of an oversized tee!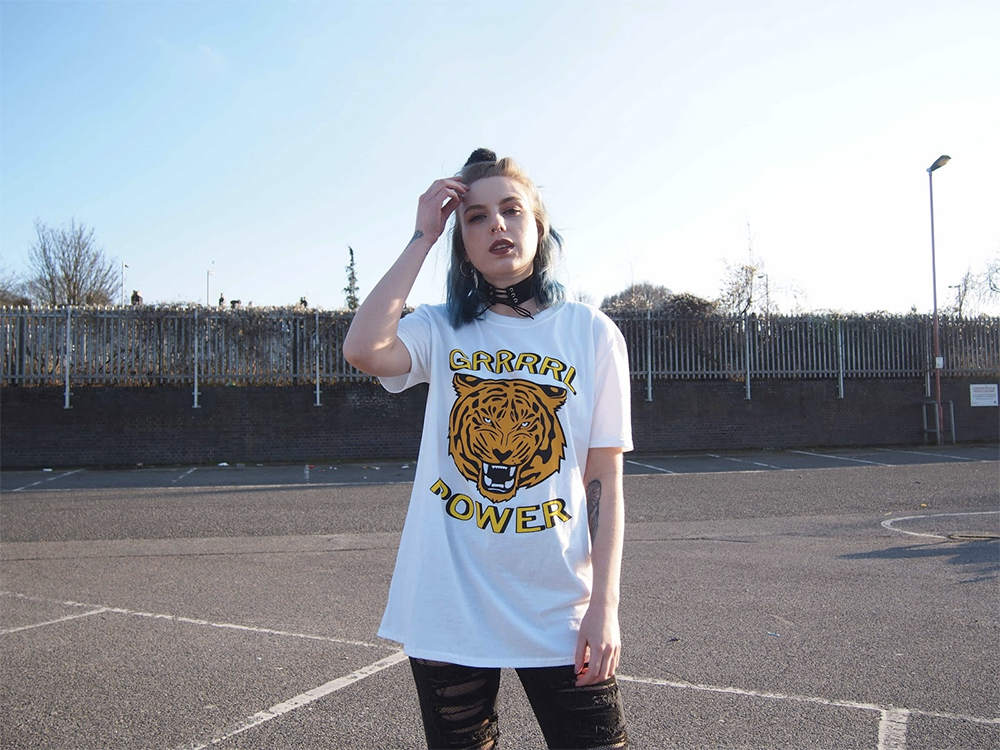 Just a pair of ripped jeans will be enough for you to fit under this trend. But, you need to note that monochrome might be more than boring; just go for the colorful ones!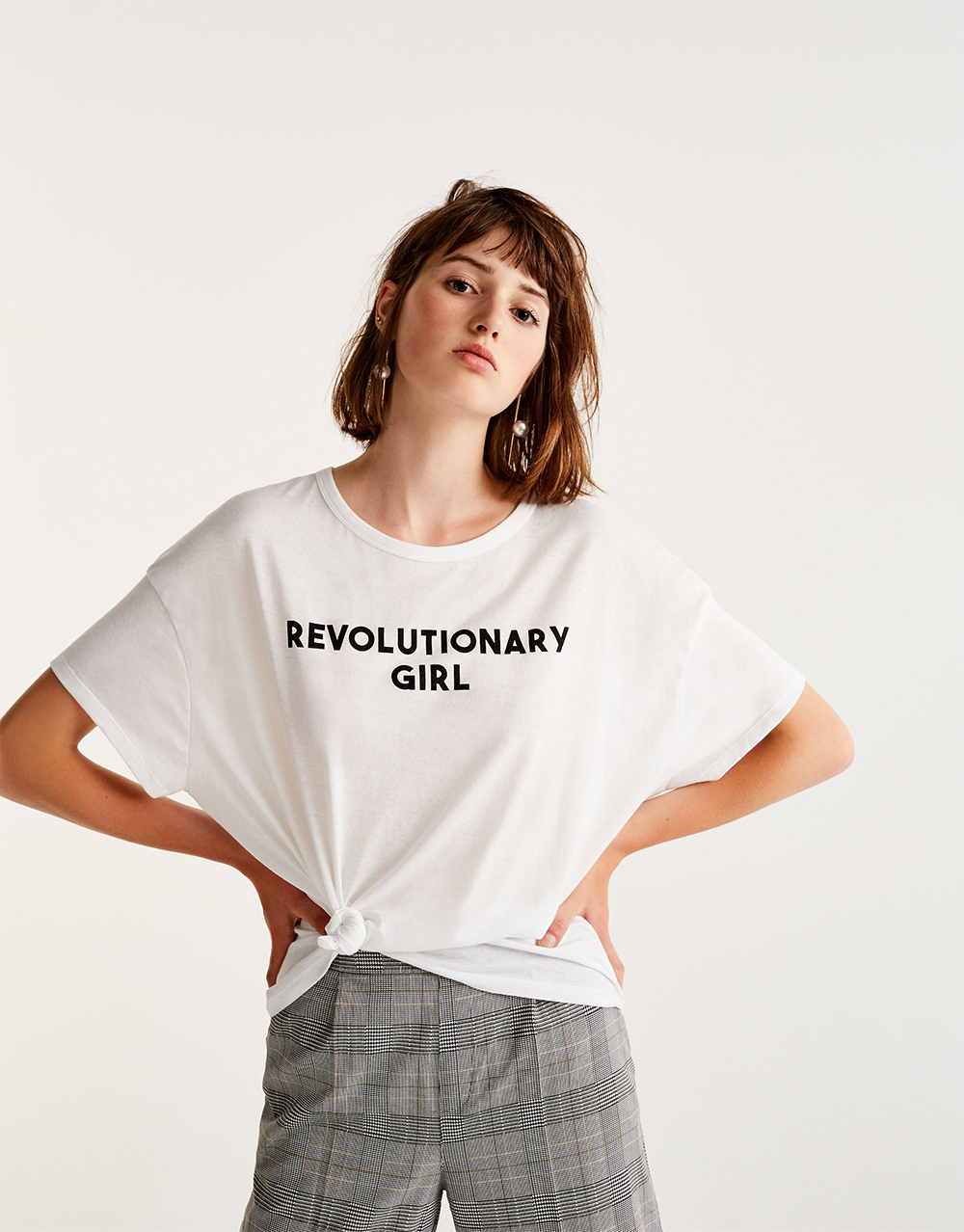 You can even put two trends together by wearing your oversized tee with a slogan of your choice.
Another combination of two trends is deep V-neck and oversized tee, which also looks so chic and stylish.
---
---
Tags:
oversized
,
slogan
,
tee
,
v neck