Striped Trousers
Too hot to wear your jeans, and you're not willing to wear shorts? Then, it's high time you bought yourself a pair of striped trousers.

Summer 2017 is here to help us remember another timeless fashion… You are free to choose among many alternatives from loose ones to wide-leg, and it's so good to know that all alternatives will surely help you feel cool wherever you are.

If you are a shirt person, I personally think that striped trousers will be able to master your wardrobe game!

No worries; it's totally safe to have your striped daily outfit while in office, too.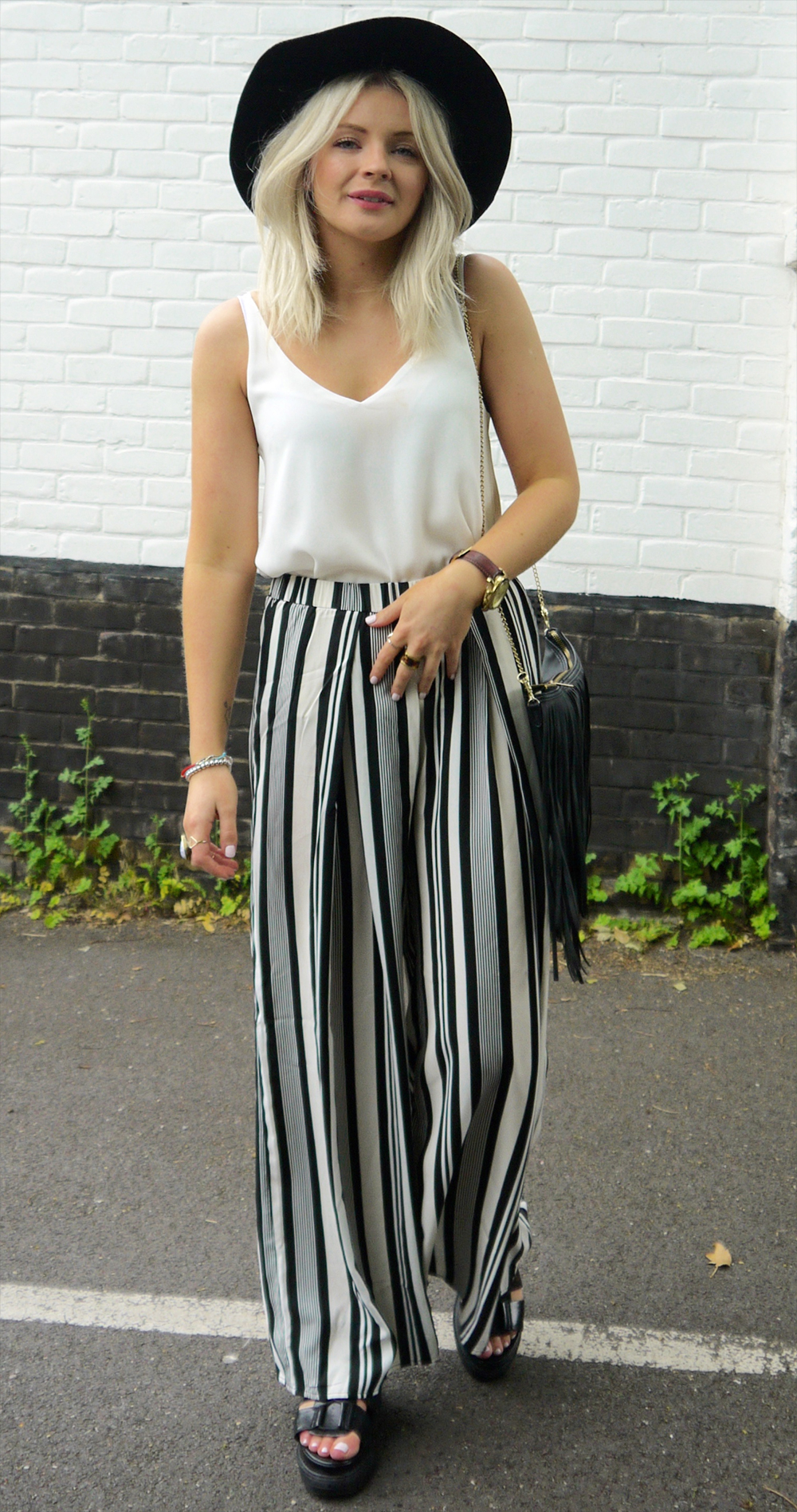 Don't think about the pieces to wear while hanging out with your friends… Just have your hat and tee ready, and done!
Want to combine wide-leg and striped trends into a one? Don't even worry about looking stylish; it's guaranteed that you'll be a total chic walking down the street, no matter how you decide to finish your daily outfit ideas!
---
---
Tags:
casual outfits
,
formal outfits
,
hat
,
street outfits
,
striped
,
striped trousers
,
tee
,
wide leg